Transferring to a four-year? Plan ahead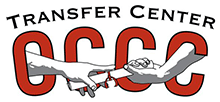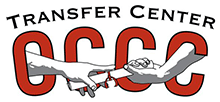 Jennifer Martinez, environmental engineering major, said she plans to transfer to Oklahoma State University but needs to complete her associate degree first.
Premed and biology major Katherine Engel said she plans to transfer to Oklahoma State University or the University of Wisconsin at Madison in the fall of 2016.
She said she has not yet started her transfer process, but has met with an academic adviser.
"I just did it once in the three years I've been here," Engel said.
Ingrid Moreno, mechanical engineering major, said she transferred from UCO to OCCC and is planning to return to UCO next semester.
She said the process has been pretty smooth, but encourages students to pay attention to their prerequisites.
"If you're in higher-level classes and trying to transfer somewhere else, to make sure they get those prereqs looked at so you don't get held back … ," Moreno said.
More than 60 percent of students will transfer to a four-year institution if they first attend a two-year college, according to National Student Clearinghouse. This means many OCCC students will face the daunting transfer process at some point.
Javier Puebla, Graduation, Employment and Transfer Services coordinator, said students can make that process easier by first meeting with an academic adviser and declaring a major.
Then, he said, they are able to take advantage of the resources at OCCC — such as faculty advisers.
Puebla said first-time students are required to meet with an adviser so they can request a faculty adviser. At that point while current students can stop by Academic Advising to get an assigned faculty adviser.
"The faculty adviser, especially, but even the academic adviser, can really provide specific information about the program," he said.
"Not only [what] they're pursuing here, but how it fits into the bachelor's degree program they're wanting to pursue ultimately at a university."
Puebla said faculty advisers can give students advice and insight other advisers cannot, because they are experts in their fields.
They can refer students for internships, introduce them to faculty at other institutions, and help them follow the most efficient path leading to a bachelor's degree.
Puebla said he recommends meeting with a faculty adviser as soon as possible.
After meeting with a faculty adviser, students can then take their knowledge and do what it takes to complete their classes.
"Should you need to change your major or should you fail a class you need at that point, when you go to an adviser … it's easier for the student to understand and realize how to be able to pivot and be adaptable so they can continue on with their track," he said.
Many transfer options exist  in-state and even out-of-state, Puebla said, and students can get overwhelmed if they don't start to narrow their search.
He said those who start thinking about the transfer process earlier are at an advantage.
"I think the earlier you're prepared and the better you're prepared, the more comfortable you are once you actually transfer, as opposed to those who do it last minute and constantly feel rushed … because it's a lot to be absorbed and processed … ," Puebla said.
Doing research about the four-year colleges will allow students to discover which ones offer the program they need, which one they can afford, and which one is most appealing to them, he said.
Puebla recommends not only  doing research online and by phone, but also physically visiting each campus.
"There's general information out there — students just know this school is more affordable than the other one, the other school is bigger."
However, he said, students won't know if those things matter until they visit the campus and see for themselves.
" … Then you're in a position as a student to be able to compare apples to apples versus just general information that somebody says," he said.
After deciding on a four-year college, applying is the next step, and generally occurs during the last semester before graduation from OCCC.
Puebla said if students fail to pay attention to the unique application and deadlines at each school, they could have a problem registering for classes or even be charged a higher application fee.
"There's deadlines you have to pay attention to both for scholarships and admission. I know the University of Central Oklahoma now has this thing where if you apply after a certain date, they raise the fee from $40 to $90, because they're really wanting people to apply early enough," he said.
"Other schools just won't consider you if they have enough students for that term."
Puebla said students who are used to the flexibility of OCCC's classes will have a different experience when transferring to a four-year school.
"If you don't find a class [at OCCC] on a certain day that works for you, you can find it on a different day.
"That may not be the case at that university, and so the earlier you apply, the more options you'll have."
Puebla said he often sees students being hesitant about transferring, but said the process is typically not much different than when they applied for OCCC.
"It's an online application," he said. "It's submitting your official transcript from the previous institutions you've attended and earned credit at, and once you're admitted to, and then going to meet with your adviser.
"It's the same process. You're going to repeat it again, so if you follow those steps, you should be good. It's all these other little nuances you really should focus on," he said.
Kimberly Bays, Academic Advising assistant director, said students can't always expect all their classes to transfer to any university.
"They should definitely be speaking to an adviser at the school they're going to," Bays said.
"Just because one class transfers to the school doesn't necessarily mean it would be something they would need for that program."
She said graduating from OCCC with a degree can make the transition to a four-year school in Oklahoma easier, versus taking random classes.
" … If you transfer to schools in Oklahoma such as the University of Okahoma or UCO, then once you finish your degree at OCCC, then you have completed your general education requirements," she said.
"Additional gen eds they require are waived for students who graduate from an Oklahoma community college, or from OCCC."
Bays said the sooner students seek advice, the better.
"We're here to help them navigate their way through OCCC  as much as we can help them. Feel free to come by and ask questions"
For more information about transferring, visit www.occc.edu/get/tips.html.
Contact Puebla by phone at 405-682-7567 or by email at jpuebla@occc.edu.
To contact Lauren Daniel, email onlineeditor@occc.edu