Trainor tune fresh, fun, appealing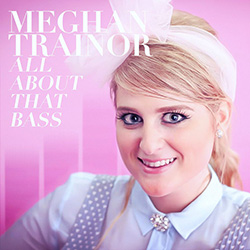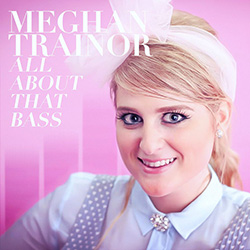 Accompanying the resurgence of puffy hair, puffy shoes and tight  jeans, new music's been regurgitating '80s sounds over the radio.
Bruno Mars started sounding like the Police. Maroon 5's turned into Men at Work (improvement).
And from pictures, I can assume that all emo bands are made up of Mötley Crue's illegitimate children.
Some musicians went reaching farther back though, pulling influences from the pop of the '50s and early '60s, and I love them for it.
Janelle Monae got on the scene, throwing down classic soul in an all new way. But that's too hot for the hot pants to even get into right now.
Then Meghan Trainor popped onto the tops of the charts with "All About That Bass."
Trainor draws heavily from '50s pop, and gives us some dance music void of electronic over-influence.
Trainor's tone in this jam is reminiscent of Little Eva's. She uses maybe 30 words to croon the whole song, relying heavily on the hook; "I'm all about that bass, 'bout that bass, no treble."
(If you listen to songs with the bass high and without treble, they sound like garbage.)
She makes up for it with dense, layered harmonies and playful melodies— which there's a variety of. Even a break that borrows suspiciously from Lily Allen's style is sweet and pleasant.
It's a salve for burnout from the monotonous mouths of Macklemore, Minaj and Lorde.
True to '50s style, Trainor's lyrics are simple and joyful.
Aside from incessantly proclaiming about-ness for bass, Trainor's words remind us that we are "perfect from the bottom to the top" and our butts, whatever shape they are, are just fantastic. We should shake them.
"All About That Bass" is no masterpiece nor is it innovative, but it's fresh and fun. It's dancy and positive.
Others will follow. I'm hopeful for a renaissance of music like this.
May it take over the clubs alongside tracks from Jimmy Soul, Sam Cooke and James Brown, and put smiles on our faces, junk in our trunks and fun on the dance floors in a time when some positive energy might do us some good.
Rating: A