Top ten songs of summer 2010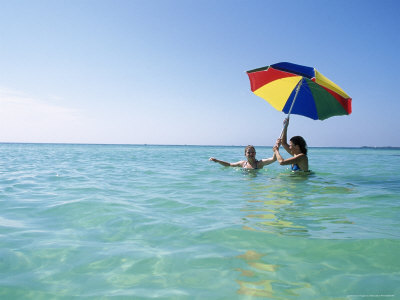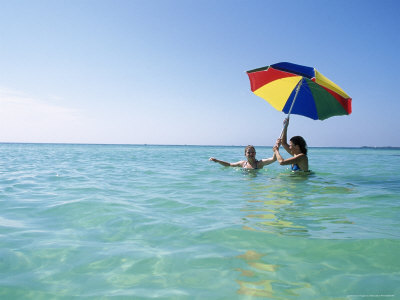 From popcorn flicks to video games, summer is the season of big hits — and the music scene is no different.
As thermometers continue to skyrocket, the radio waves keep sizzling with hit after hit. Here's a list of the top 10 songs summer 2010 has to offer — so far.
"Today Was a Fairytale" by Taylor Swift

Not every summer smash is made for blasting as you drive with the top down or grinding on the dance floor.
In "Today Was a Fairytale," Swift paints a magical image of love under the sun. It's the perfect song to end a perfect summer date.
"Your Love Is My Drug" by Ke$ha

If Swift's storybook croons are too sappy for you, perhaps comparing your passion to a drug overdose would be more appropriate.
Ke$ha's fun, flirty "Your Love Is My Drug" is everything a great summer song should be: lighthearted, upbeat, and as addictive as the title suggests.
"OMG" by Usher ft. will.i.am

In 2006, it was near impossible to flip on the radio without hearing Usher's smash hit "Yeah."
Now, four years and one divorce later, he's managed to duplicate that success with "OMG."
His latest summer smash is the perfect combination of danceable music and sultry words sure to get you swooning, whether you're driving in the car or dancing at the club.
"Break Your Heart" by Taio Cruz ft. Ludacris

If you're less into summer romance and more into summer flings, perhaps "Break Your Heart" by Taio Cruz would be a better fit on your seasonal soundtrack.
In a song that gets stuck in your head even if you only catch a few seconds of it, Cruz repetitively warns his tentative summer love, "I'm only gonna break your heart."
Hey, at least he's honest.
"Sexy Chick" by David Guetta ft. Akon

What better embodies the spirit of summer than sun-kissed bodies warranting men everywhere to say "Damn girl?"
In "Sexy Chick," Akon laments being unable to find words to describe the lady of his dreams without being "disrespectful."
It may not win any awards for its lyrical prowess, but "Sexy Chick" is an undeniably catchy summer tune that's sure to have you shaking your hips and singing along within no time.
"This Afternoon" by Nickelback

Nickelback is well known for producing hit after hit on the rock charts, but in "This Afternoon," Chad Kroeger and the boys momentarily depart the modern rock genre for a mostly-acoustic, country-inspired summer anthem.
If you're looking to take a break from the dance floor, "This Afternoon" perfectly captures what summer is really about: spending time with your friends, lazing on the couch and not giving a damn whether the back yard's been mown or not.
"Airplanes" by B.o.B. ft. Hayley Williams

Rarely does a song reach number two on the Billboard Top 100 and carry a meaningful message at the same time.
However, in B.o.B. and Hayley Williams' "Airplanes," Williams delivers a powerful chorus as she ponders returning to days of innocence where she wished on airplanes as if they were shooting stars.
Combined with a wistful B.o.B. reminiscing of his pre-fame days, "Airplanes" serves as a source of inspiration for anyone who has ever wanted, or needed, a wish right now.
"In My Head" by Jason Derülo

Jason Derülo will be in your head all summer long with his aptly titled hit single.
"In My Head" may not be the love ballad of the decade, but it manages to capture the mesmerizing first moments of summer love in a bubbly, three-minute, danceable package.
"Alejandro" by Lady Gaga

Madonna may have fallen in love with San Pedro in 1987's "La Isla Bonita," but 23 years later it's all about "Alejandro."
Lady Gaga's newest, tropical-tinged tune about a Latin lover has all the makings of a great summer ditty: a danceable beat, catchy lyrics, and a sultry ambience that beckons you to pull your lover close and sway the night away.
"California Gurls" by Katy Perry ft. Snoop Dogg

Not only has Katy Perry created an anthem for the West Coast, she's also scored the number one song of the summer.
"California Gurls" is fun, upbeat and — mostly thanks to a guest appearance by Snoop Dogg — a little bit naughty.
Whether you're cruising the beach, the streets or just singing in the shower, Perry's picturesque take on life on the golden coast, scorching rays and "freaking" in Jeeps makes "California Gurls" the perfect summer jam.