Tipsy Tow service offered during holiday weekend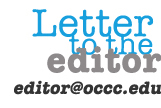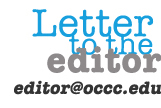 To the editor:
AAA Oklahoma will offer its Tipsy Tow service in seven cities across Oklahoma for the Fourth of July weekend.
"You don't need to be a member of AAA," said Chuck Mai, AAA Oklahoma spokesman. "Tipsy Tow is a free community service of AAA and is available to anyone who has been drinking at a holiday party or bar and doesn't feel they are able to drive home safely."
AAA will give the caller and one other person a free ride home plus tow their vehicle home at no charge, within a 15-mile radius of point of pickup.
Tipsy Tow starts at 6 p.m. July 2 and runs through July 5 in metropolitan Tulsa, Muskogee, Oklahoma City, Lawton, Ardmore, Enid and Shawnee.
To call for Tipsy Tow, dial 1-800-222-4357 and ask for Tipsy Tow.
—AAA News Release