Thunder to face Rockets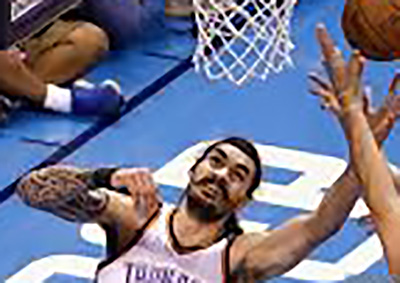 The Oklahoma City Thunder go into tonight down 1-0 in the series against the Houston Rockets. The Thunder will have to be better tonight on defense after conceding 118 points in a disappointing performance overall.
Russell Westbrook had an uncharacteristically bad night, shooting only six of 23 from the field for 22 points. He was also a lowly -25 in the plus minus column. Only two Thunder players posted positive; Domantas Sabonis and Doug McDermott. However they weren't the bright spot for the Thunder.
That came from Small Forward Andre Roberson who seemed to be the only Thunder player on the floor that night. He posted 18 points on four of six shooting from three point range. He also had eight rebounds, two steals, and two blocks on the night. He was without a doubt the star of the night for the Thunder, for however much that was worth.
If the Thunder plan on taking home court tonight things will need to change including Westbrook's approach to the game. He will need to be far more tidy with the ball. Nine turnovers won't cut it against James Harden and company.
The team will also need to step it up on defense, I know wishful thinking, but it can't just be Roberson per usual. Look for Steven Adams to try to become an enforcer in the paint tonight forcing the Rockets into jump shots. Simply put, they can't allow 62 points in the paint tonight.
My prediction, against all odds, is that the Thunder will scrape up an unexpected victory in Houston tonight. They'll come out with fire and punish the Rockets in the opening minutes – leading to a deficit too big for the Rockets to overcome. The rest of the series is a different story, but one game at a time.
Prediction: Thunder 112 – Rockets 106