Thunder representative says NBA team helps community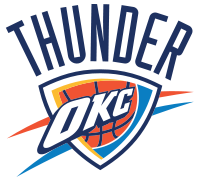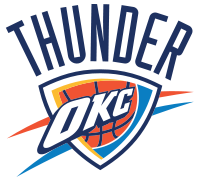 Communicator-in-chief for the Oklahoma City Thunder basketball team told students in Gwin Faulconer-Lippert's Public Relations class that the NBA team adds value to the community.
Dan Mahoney is the vice president of Communications and Community Relations for the Thunder. He told students Nov. 26 that his job entails organizing community events and updating the team's social media accounts, along with other duties. He oversees the team's Twitter, Facebook and Instagram outlets.
His favorite part of the job is working with the community, he said.
"We can't control the 48 minutes of the game, but we try to control everything else," Mahoney said. That afternoon the Thunder had its one-thousandth appearance in the community at a nursing home in Yukon.
Players Nick Collison, Reggie Jackson and Jeremy Lamb chatted with the senior citizens and even played a game of Bingo with them, Mahoney said.
"If we aren't winning on the court, we will be winning in the community."
Mahoney said the organization uses social media to communicate with fans and followers to promote community news and events by using either Twitter or Facebook.
"We try to develop a community asset because we think the Thunder is a community asset," Mahoney said.
He explained the message behind the Thunder's new navy blue alternate jersey with a big vertical stripe on the front. The design was unveiled at the Chesapeake Energy Arena on Nov. 9 against the Detroit Pistons. Mahoney said the design symbolizes the strength and the rise of the community and the team itself.
Mahoney said he really enjoys the culture of the organization and loves the way Oklahoma embraced the Thunder from the beginning.
On the business aspect of the team, Mahoney said the Thunder bring national and international attention to Oklahoma. The result is businesses starting to come to Oklahoma just because of the attention the Thunder bring.
He said he appreciates the "away" jersey saying Oklahoma City across the front because it gives Oklahoma City great exposure.
When commenting on community support for the Thunder, Mahoney said they are ranked number three in social media behind the Los Angeles Lakers and the Miami Heat.
"Several things will change in the world but communication will never change," he said.