Thirty students, staff members sample the 'pure life' in Costa Rica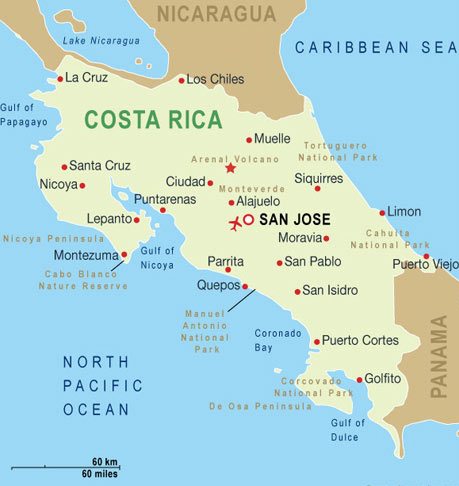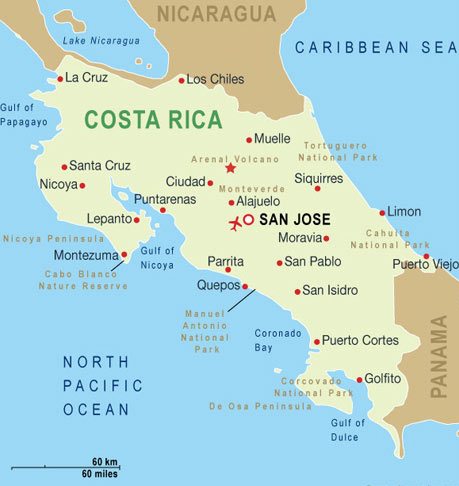 Population: 4,665,000
Capital: San José
Languages: Spanish
—Courtesy CIA World Factbook
Pura Vida is a Costa Rica's motto and means the pure life. Early this summer an OCCC group of 30, including 20 students, were able to sample the pure life of Costa Rica.
Modern Language Professor Abbie Figueroa led the group to the Central America country from May 22 to June 3 in order to experience Latin American culture first hand.
Students said they came away from the experience with a new perspective on life outside the U.S. "The trip impacted my life in a big way, it was life changing," said student Rebekah Davis. "It opened my mind to different ways of life. I'm already ready to go back."
Elementary education major Tiffany Perry said the trip opened her eyes.
"It made me want to learn more Spanish and more about their culture."
She said she wants to have more interaction with the people she met in Costa Rica. Perry attended OCCC before transferring to the University of Oklahoma.
Planners designed the excursion to ensure that students got acquainted with residents of the host country.
"During the trip we only used local transportation," said Christian Alyea, the trip coordinator. "We wanted to show students the local way and the local life – just how the locals do it."
Figuroa shared Alyea's goal, to put students in direct contact with Costa Ricans. She wanted to avoid the tourist "bubble."
"The trip was for cultural immersion," Figueroa said. She described the trip as a combination of studying and vacation. "We started working on it last year, last summer in fact."
Students who enrolled in the program received three credits in Spanish. While there was no classroom learning, the students and other group members learned the language through activities.
One example is the shopping competitions when the group members had to negotiate with the locals of Costa Rica's capital San José while using only Spanish. They were also required to keep journals and some students later prepared reports about the trip.
The students also interacted with students at the University of Costa Rica, Alyea said.
While the trip was certainly educational, it was also a chance for fun and for students to learn more about themselves.
"At first it was hard to adjust," Davis said. "It was my first time out of the country. I learned how to share. Everybody came together like a big family. I overcame a lot of fears I didn't know I had."
Among the activities was a mountain hike.
"I overcame a lot of fears, like heights," said Rainey Sewell, a student at the University of Oklahoma. "One of my favorite things was visiting a waterfall and getting to jump off it."
Other activities included sea kayaking, zip lining through the rain forest canopy on a cable several feet in the air, and taking a guided wildlife tour where they learned about the animals and plants of Costa Rica.
"You could see so much of the nature," said Ruth Charnay, department director for Communication and the Arts. She said the locals worked to keep the land "pristine" and less "touristy."
Figueroa said a similar trip may be offered next year. The 12-day trip cost a total of $1350, airfare included. The students were advised to bring $200 to $300 for any extra expenses.
"It was an adventure, for sure," Sewell said. "Every day was an adventure. We had new experiences each day."
Perry had similar thoughts about the trip.
"I would suggest it to anyone," she said. "Try everything. Do it."