'The Fault in Our Stars' translates well to big screen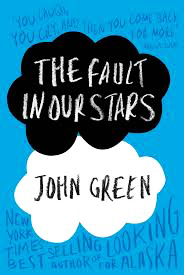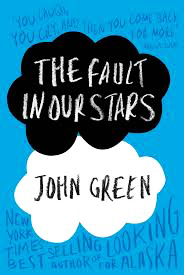 My favorite book is "The Fault in Our Stars" by John Green, so a little over a year ago, when I heard they were turning the story into a movie, I made plans with one of my friends to go see it when it came out.
The movie finally came out. So, naturally, we bought tickets for two different showtimes two weeks in advance, because we're hardcore fangirls.
We showed up for the movie more than an hour early with our shirts that had quotes from the book on them and packs of Kleenex, in great anticipation of crying our eyes out during the movie. I recommend that all who plan to see it be prepared to do the same.
The movie is about Hazel Grace Lancaster, played by Shailene Woodley, who has stage four thyroid cancer and colonies in her lungs, which require her to be on oxygen at all times.
She meets Augustus Waters (Gus,) played by Ansel Elgort, at a cancer support group. He has osteosarcoma, which has resulted in him having to get part of his leg amputated.
Gus wins Hazel (and the audience) over with his charm, and they begin to spend more and more time together.
Despite their many medical ups and downs, Hazel and Gus travel to Amsterdam on Gus' "cancer wish" to meet an author they both like. While on the trip, they both have to accept heartbreaking and life altering news.
I went to see this movie twice and it got better each time. Although they did change many things from the book, they also stayed incredibly true to Green's original work. I have never experienced a better book-to movie conversion in my lifetime.
Both Woodley and Elgort did an outstanding job in portraying the characters, and captivating the hearts of everyone in the theater — especially during the emotional scenes. They were undoubtedly the perfect cast to tell this perfect story.
I will warn you that this movie will reduce your heart to a puddle of tears.
If you didn't read the book, I recommend you go watch the movie anyway. If you did read the book, I guarantee you will love this movie.
"The Fault in Our Stars" is one of the most moving love stories ever told.
Everyone should experience Green's book brought to life in the most spectacular, devastating, emotional, humorous, heart wrenching, and beautiful way possible.
Rating: A+