'The Apartment' still charming after 54 years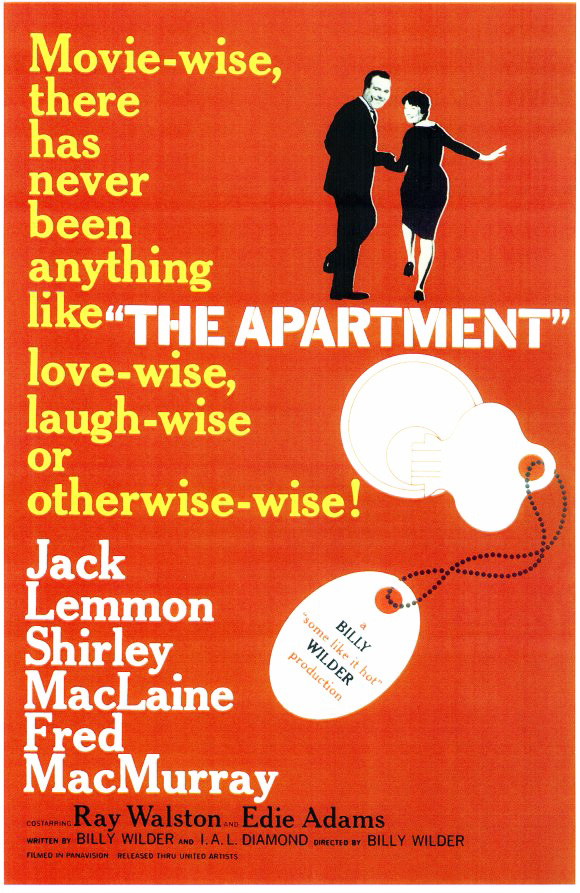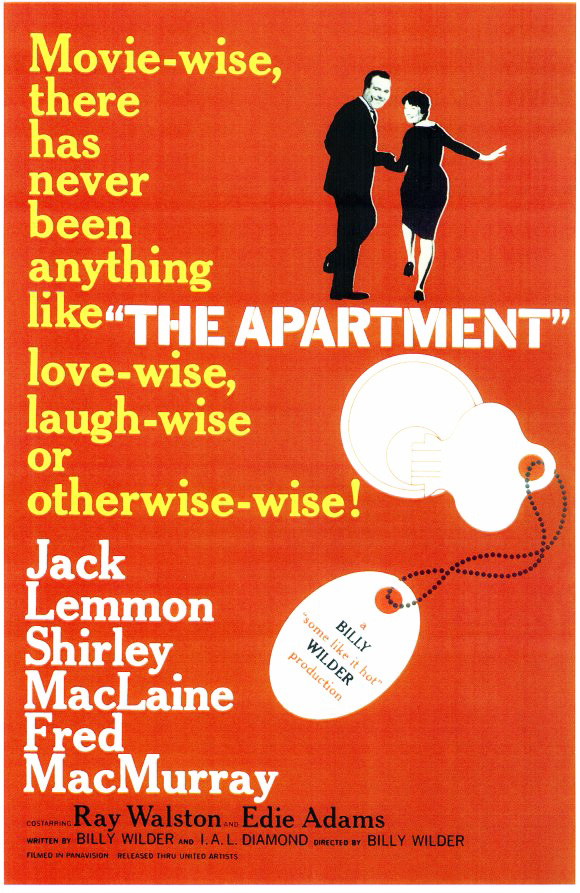 "The Apartment" is an amusing romantic classic containing honest characters many people can identify with today.
Directed, produced and partly written by Billy Wilder, this winner of five Academy Awards (including "best picture") is as charming and witty today as it was 54 years ago.
In the movie, Jack Lemmon (Grumpy Old Men, Glengarry Glen Ross) plays C.C Baxter.
An aspiring insurance salesman, Baxter allows his several bosses to borrow his apartment for their secret affairs.
That is, until he falls head over heels for one of their mistresses, Miss Fran Kubelik, played by Shirley MacLaine (Bernie, Steel Magnolias).
Momentum picks up quickly after an unfortunate crisis occurs, resulting in Miss Kubelik becoming stuck in the apartment and nurtured by Baxter.
That's when the romance begins to blossom and we witness both characters bond with one another.
Aside from romance and humor, this story says a lot about corporate tyranny and how easily someone can lose his or her soul climbing the corporate ladder.
Baxter believes sacrificing his apartment, health and relationships are reasonable choices because his promotions are more important.
Since Baxter's superiors promise success will be the reward for his kind gestures, he tolerates their manipulative and mistreating behavior.
Once Baxter reaches the top, he realizes his reward isn't as satisfying as he once thought it would be.
But don't be deceived — "The Apartment" isn't against the American dream, but merely opposes it being misused.
Character-wise, Miss Kubelik is an adorable mess.
She's convinced the man she sleeps with appreciates her.
And like Baxter, Miss Kubelik accepts mistreatment in favor of an illusory future.
Additionally, the dialogue between Baxter and Miss Kubelik is sincere.
None of their lines comes off as sappy or lovey-dovey.
The lines are original and accurate.
It's something most writers try to express but can't because they don't know how to write honest stories.
Billy Wilder had it figured out and this film is proof that no genre is sterile or a waste of time. "The Apartment" is available on Netflix .
I highly recommend it for anyone who enjoys classic movies or a satisfying story… romance-wise.
Rating: A+