Textbook options out there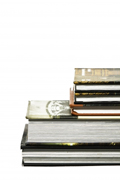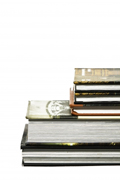 thephotoholic/
FreeDigitalPhotos.net
The one complaint most students express about college is the cost of textbooks.
Clifford Sipes, clinical psychology major, said he is at his wits end with the price of textbooks.
"I have tried ordering online but it takes time and the professors want you to have the books at least the first week of class," Sipes said. "It is cheaper buying online but [there is a wait due to] delivery."
Sipes said some of his peers purchase textbooks after their first class because it may or may not be required, and a student doesn't want to purchase a book that will not be used.
According to the National Association of College Stores (NACS), the cost of required course material, which includes texts or media required or recommended by the instructor of the class, averages $667 per year per student in U.S. colleges.
There are a variety of options for students looking to save on textbooks.
The college bookstore will almost always have the book needed for OCCC classes.
Shopping online can provide endless options but it has its pros and cons.
There are a few websites dedicated to providing students with the materials they need.
Bigwords.com is a merchant comparison site. The site will compare book outlets against each other for the criteria that a customer searches. It displays the cheapest options and gives shoppers the ability to purchase a book in just a few clicks.
Processing for online purchases is normally within two days, in addition to shipping time, unless specified otherwise.
The website mycollegetextbooks.com gives the option to buy and sell textbooks.
Amazon.com offers an extensive amount of options for students needing a textbook.
Students can rent, buy and sell on Amazon, and are given the option to purchase a Kindle edition of a book. However having a Kindle is not necessary because a Windows or Mac OS computer can access the books. Most physical purchases from Amazon.com are shipped within two days. Digital orders are delivered instantly online.
Even though ordering textbooks online is cheaper, it is not always faster, some students said.
Mason Lily, pre-law major and concurrently enrolled student, ran into this problem at the beginning of the fall semester.
"My parents tried to take a cheaper route with books this semester by ordering online with Amazon," Lily said. "The books were cheaper, but I didn't receive them in the time the site had quoted me."
Amazon also offers Amazon Prime for students with a qualifying school email. Amazon Prime offers unlimited free two-day shipping for the first six months on qualifying orders, and costs $39 each additional year. Under Prime membership, orders can be shipped overnight for $3.99 per item.
Lily said she also ran into a problem where she didn't receive what she ordered.
"I ordered two different books at the same time and received one but not the other," Lily said.
"A few days later the other book arrived but Amazon sent me the same book twice. It was a huge hassle."
Textbook Brokers, 7445 S. May Ave., make it their goal to provide textbooks and materials to students for the lowest price possible, said John Beecher, marketing manager.
"We deal with more used book vendors than college bookstores, so it's easier for us to offer a bigger discount," Beecher said.
He said book prices go up about 5 percent every six to 12 months a book is out.
"At Textbook Brokers we are able to offer it at a better price the longer a book is out because there are more used copies," Beecher said.
But not only students are having issues with the accessibility of textbooks.
Some professors have become agitated because students don't have the materials that are needed for the course.
English Professor Susan Yingling said, when a student doesn't have a textbook, it causes a strain on that student's ability to prepare for the course.
"I had several students come to me and complain that they couldn't get the textbook because the campus bookstore had sold out of them," Yingling, said.
Brenda Reinke, OCCC Bookstore director, said an advantage of buying from the bookstore versus other establishments is getting the right materials.
She also said any profit the bookstore makes benefits the college.
"There are different factors as to why a book is cheaper at different places, [and] there are times a student will come to me and say they found the same book cheaper somewhere else," Reinke said.
"It turns out it was not the same edition. It is cheaper to get older editions. Other times it may be the international edition."
Reinke said there are times when there aren't any copies of a book or few copies. This issue is not always the mistake of the bookstore, she said, because sometimes it could be a professor forgot to submit their adoption on time. It also could be an inventory mistake.
Yingling said she ran into an issue where the bookstore didn't have the required texts her students needed.
"I contacted the Arts and Humanities department during the second week of classes about the shortage, and I was told the bookstore didn't order the amount of books initially requested," Yingling said.
Reinke said students making textbook purchases should practice "buyer beware."
"Look at what you are getting, and make sure you are getting the access codes if needed [when purchasing a book]," she said.
"Talk with your professor to find out what specifically you will need for the class," Reinke said.
"When selling books back, selling them to the OCCC bookstore will help fellow students with more copies of a book and a cheaper price."
To contact Emily Schorr,
email seniorwriter@occc.edu