Text4baby initiative created for parents, caregivers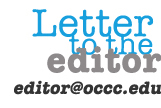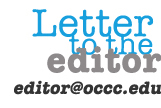 A woman's health before, during and between pregnancies can have a profound impact on the health of both mother and baby.
For this reason, the Oklahoma State Department of Health, Oklahoma Health Care Authority, and more than 20 partners of the "Preparing for a Lifetime, It's Everyone's Responsibility" initiative are working to improve birth outcomes and prevent infant mortality in Oklahoma.
Text4baby is a free text messaging service providing information on a broad range of topics critical to maternal and child health, including vaccination, breastfeeding, smoking cessation, safe sleep, the importance of full-term delivery (at least 40 weeks) and more.
Text4baby has evolved to include interactive appointment and immunization reminders, educational videos, urgent health alerts on time-sensitive issues like product recalls and natural disasters, and links to Oklahoma-specific health-related services.
Since launching, Text4baby has enrolled more than 688,000 moms nationwide and nearly 14,000 Oklahoma moms.
To sign up for Text4baby, text the word "BABY" ("BEBE" for Spanish) to 511411 from a cell phone or register online at www.text4baby.org.
Participants will receive FREE text messages until the baby is 1 year old. There is no charge for text messages through this program.
To learn more about Text4baby, visit www.text4baby.org.
For information about the "Preparing for a Lifetime, It's Everyone's Responsibility" initiative, visit http://iio.health.ok.gov or call 405-271-4480.