Take part in Child Abuse Prevention month activities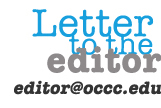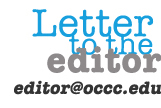 The focus for this year's annual Child Abuse Prevention Month activities in April is to highlight actions each of us can take to help raise safe, healthy, resilient children. Child advocates and the general public will be encouraged to step up and "Be a Superhero for a Child!" during CAP Day at the State Capitol on Tuesday, April 8.
From 8 a.m. till noon, booth displays and special activities will focus on building supportive community and family environments that help children grow and develop into productive citizens.
Among the activities offered will be a "Save a Baby's Bottom" diaper drive, directed by Infant Crisis Services. Diapers of all sizes may be dropped off from 8 a.m. till noon at the second floor rotunda.
Beginning at 1 p.m., the fourth annual CAP Day Mini Conference will be held at the Samis Education and Conference Center located at 1200 Children's Avenue in Oklahoma City. The afternoon sessions will include free workshops featuring a variety of topics and well-respected speakers with expertise in child abuse prevention. To reserve a space, contact OSDH community-based child abuse prevention grant coordinator Sherie Trice at sheriet@health.ok.gov or call 405-271-7611.
The OSDH offers the following parenting tips:
• Help your children feel loved and secure, even when they do something wrong.
• Encourage your children by praising their effort in addition to their achievements and talents.
Recognize the skills they are learning.
• Spend time with your children doing things you both enjoy. Listen to them.
• Learn how to use non-physical options for discipline that are appropriate for your child's age and development, and/or redirect your child's attention by offering positive choices, and/or helping them experience appropriate consequences related to their behavior when applicable.
• Seek help if you need it. Sometimes special circumstances like unemployment or a child with special needs can add stress to the family. Talk to a friend, health care provider, faith leader or counselor or join a support group for parents.
Finally, the OSDH encourages everyone to buy a "Start Right" license plate. Applications are available at your local tag agency. Money will go into the child abuse prevention fund to support prevention programs across the state.