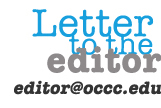 The Injury Prevention Service of the Oklahoma State Department of Health will host "Tai Chi: Moving for Better Balance" instructor training workshops across Oklahoma. Those who successfully complete the two-day workshop are qualified to lead "Tai Chi: Moving for Better Balance" classes.
Participants will be expected to help expand this program by teaching classes in their communities to help prevent injuries from falls. Free instructor training will be held in Norman with a limited number of spots available.
To enroll in a workshop, contact Avy Redus by phone at 405-271-3430 or at AvyD@health.ok.gov. The training schedule is from 9 a.m. to 4 p.m. Sept. 25 and 26 at the Norman Senior Citizens Center.
Every year in Oklahoma, about 7,000 older adults are hospitalized and more than 350 die from a fall.
"Tai Chi: Moving for Better Balance" focuses on improving functional abilities, such as balance and physical function, to help reduce fall-related risks and the frequency of falls.
OSDH offers the following tip to help prevent falls:
• Exercise regularly. Exercises that improve strength, balance, and coordination are the most helpful in lowering the risk of fall‐related injuries.
• Ask a doctor or pharmacist to review both prescription and over‐the‐counter medications to monitor side effects and interactions.
• Have vision screenings at least once a year.
• Reduce hazards in the home:
Keep floors clean and clear of clutter where people walk and maintain adequate lighting throughout the home, especially near stairways. Use non‐skid throw rugs in the home, and use non‐slip mats in the bathtub or shower. Install handrails on stairways and grab bars in bathrooms. Keep items needed for regular use in easy‐to‐reach places that don't require the use of a step stool.
For more information, call 405- 271-3430 or visit http://falls.health.ok.gov.