Taco joint has strange name, great food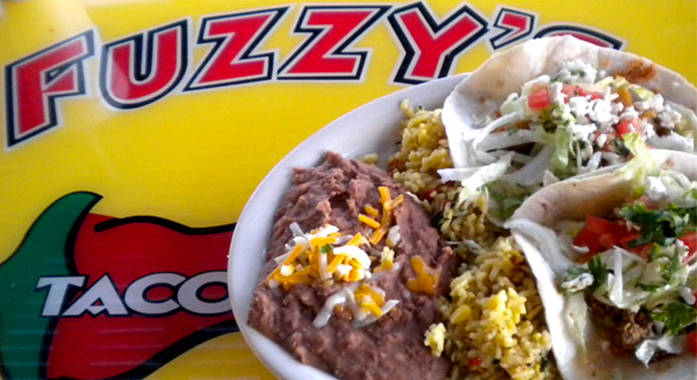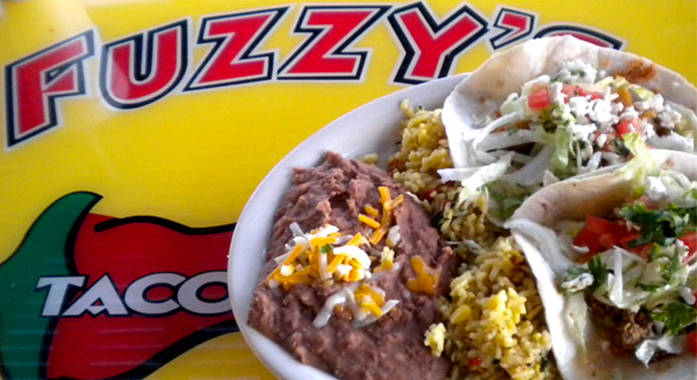 I cook a lot at home. A lot. So when I finally do decide to buy something from a restaurant or fast food place, I want it to be magical. I want to take one bite of that meal and the heavens open up to declare that this food — this deep fried, sodium-loaded chicken taco — is good.
Perhaps my expectations are too high.
It doesn't help when people yammer on and on about how gloriously delicious Fuzzy's Taco is. Those folks shrivel their noses up at Taco Bell, Taco Mayo and Ricky's Taco.
Apparently the only taco worth eating comes from a guy named Fuzzy, which made me suspicious at first.
During my visit, I got the egg and cheese breakfast soft taco and the chicken baja taco. The egg and cheese taco did not disappoint.
It was warm and soft, and tasted like the nectar of the breakfast gods. The tortilla was absolutely delicious and unlike competitors, Fuzzy's didn't have to load the taco with cheese to give it flavor.
The baja chicken taco tasted completely different than I expected. I honestly didn't know what to expect with a name like baja.
It was loaded with crispy lettuce, fresh tomatoes, cilantro, perfectly seasoned chicken, and some sort of magical baja sauce.
I think I like this baja stuff.
The restaurant itself is really inviting if you don't mind 1,000 insanely bright colors plastered over everything (which I happen to love).
They have approximately 34.5 televisions in that place, but the volume was not obnoxious.
The staff was really nice on my visit. Overall, Fuzzy's runs a good place to eat.
The prices were a little higher than I normally would pay for Mexican fast-food but they had some decently priced items too.
The fancy nachos run about $7 but you could split one plate with a friend. Taco Bell isn't charging $2 per taco, but I'll pay that price for a taco that doesn't taste like dog food.
Fuzzy's has such a grand variety of Mexican fare that I will definitely be going back to try out something new