Swedish film follows man to 100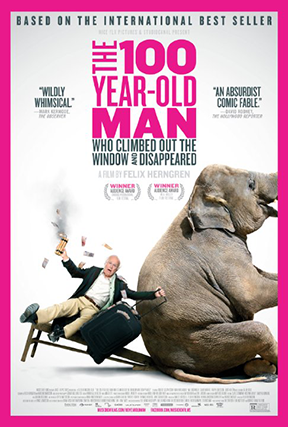 I'm a fan of foreign films. Once you realize that the realm of imaginative fiction in films extends far beyond the realm of Hollywood, many doors open up.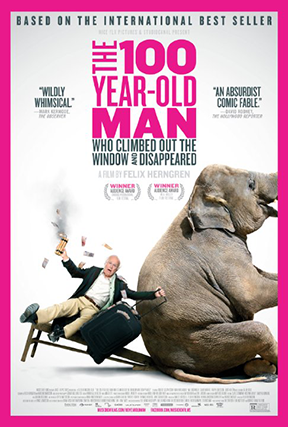 I recently discovered a film based off of a popular book, "The 100 Year-Old Man Who Climbed Out The Window and Disappeared" by Swedish author Jonas Jonasson.
The main character Alan Karlsson, played by actor Robert Gustafsson, is a Swedish centenarian who has led an eventful life to say the least.
He lost his mother and father at an early age, and discovered the joys of blowing things up. His pastime led him on a spree of blowing up bridges in World War I and, eventually, colliding with Einstein's brother, famous physicist Robert Oppenheimer and more.
Karlsson just so happens to shape much of the history of the world in the past 100 years without ever really knowing it.
In present day, the film begins on his 100th birthday, as he is escaping out his window.
After missing a bus, he decides to take a train, and accidentally ends up with a suitcase full of money from a failed drug deal, leaving an angry drug lord wondering who the hell got his money.
Karlsson meets a mötley cast of characters as he heads nowhere in particular with his newfound wealth, and ends up teaching each of them a thing or two about what it means to be alive.
This guy is fiercely independent, despite his calm demeanor, and is able to, at will, wander into and out of any situation involving extremely wealthy and powerful people.
He also is kind. At one point, after Harry S. Truman gives him the vice presidential cigarette lighter, he hands it to a little kid in a bathroom who is throwing a fit about having to wait for his dad.
The one knock people have on this film is the fact it's in Swedish.
I have a one-word response to that, which is subtitles.