Super Bowl preview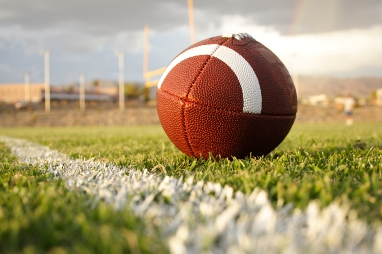 Sports analysis from Pioneer staff writer Zachary Volk
On Sunday two teams emerged champions in convincing fashion. The Atlanta Falcons drummed the Green Bay Packers, 44 to 21 and the New England Patriots rolled over the Pittsburgh Steelers 36 to 17.
Neither team left any doubt that this Super Bowl is a matchup between the best teams in the league.
Offensively this matchup will be the best of this postseason with both of these teams boasting large offensive arsenals for these quarterbacks to unload.
The Patriots Tom Brady will surely be looking to go back to Chris Hogan who absolutely torched the Steelers secondary for 180 yards. With Rob Gronkowski out, Hogan ran many of his routes including one that went for a touchdown. Seeing Brady dissect them for 384 yards and three touchdowns was something to behold considering the Steelers being ranked number one in yards allowed per game for the regular season.
The Falcons offensive showing was even more miraculous in many ways, albeit against a far less able defense. Matt Ryan put on a show with Julio Jones. Jones caught nine passes for 180 yards and two touchdowns. The Packers defense had no answers for the Falcons passing attack and it showed. However, things could've been different had Packers cornerback LaDarius Gunter picked off Ryan in the back of the endzone in the first half, and that's not to mention the missed opportunity for a fumble recovery off of a botched snap from Falcons center Alex Mack. After those it was open season though with Ryan pouring in four touchdowns on the night.
Advantage goes to the Patriots with Brady and company firing on all cylinders.
The defensive showings from these two teams were impressive l with the Patriots limiting one of the most dynamic offenses in the league to a meager 17 points while generating an interception and a forced fumble. In the Belichick way, the Patriots took the stars away and made Roethlisberger look for someone to step up, only issue was that no one did and the scoreboard reflected it.
The Falcons defense impressively shut down a Packers offense who was coming off a matchup where they looked to dominate but the Packers didn't help themselves with miscues coming from all over the field – including a Rodgers bomb to Nelson that ended in an uncharacteristic interception.
Before the Packers knew it, they turned the ball over twice and hadn't a single point to show for it. That isn't to say the Falcons don't deserve credit for creating these turnovers. Richard Smith's defensive scheme for this week was brilliant putting Rodgers on his back more than Robert Griffin usually is. Good luck doing that to four time Super Bowl champion Tom Brady though.
Advantage Patriots, they have Belichick and a defense that ranked second in total yardage allowed per game for the regular season.
This game will be fun and high scoring, but only if someone else steps up for the Falcons. Expect Julio Jones to be a non factor, Belichick will take him away at all costs. Look for DeVonta Freeman to get involved in the passing game out of the backfield. The Falcons will have a tough time stopping Brady but their best bet lies in their pass rush. If Vic Beasley Jr. can get to Brady early, it could change the tide of the game. Brady will be looking for Edelman early but if the Falcons are smart, that's what they'll take away, Brady will then set his sights on Chris Hogan who will have a big game.
Key players to watch are Chris Hogan and Vic Beasley Jr.
My prediction is that the Patriots will hoist the Lombardi Trophy for a fifth time during the Brady era in a 31 to 21 win.