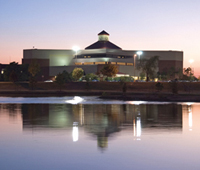 It's back to school, again.
Some students enroll for summer classes to get ahead; some do it because there is no better way to spend their summer.
But be sure to know the important dates in the summer calendar.
The semester begins June 6 and ends July 29. Tuition and fees are due June 6. The last day to withdraw with a refund is June 10. The last day to withdraw without a refund is July 15.
Keep checking back for more updates to this story.