Students wanted for play auditions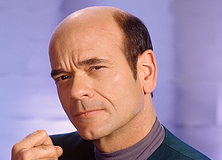 Calling all actors!

The Oklahoma City Repertory Theatre (CityRep) will hold auditions for the productions "A Funny Thing Happened on the Way to the Forum" and "Avenue Q" in the Visual and Performing Arts Theater on Aug. 22 and 23, said CityRep Business Manager Jon Haque.

Haque said "A Funny Thing" is being co-produced by City Rep and OCCC. Auditions will be held from 8:30 to 11 p.m. Saturday, Aug. 22, and from 7 to 11 p.m. Sunday, Aug. 23.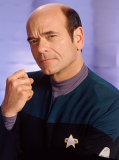 He said through "great luck and knowing the right people," they have signed Robert Picardo to play the lead in "A Funny Thing."
While he has also been on Broadway, Picardo is most well-known for his role as Dr. Zimmerman in "Star Trek: Voyager," Haque said. He said it's a great opportunity to act alongside Picardo.
"He's somebody that has the professional credit and the professional chops that we're kind of really jazzed about," Haque said.
According to www.cityrep.com, "A Funny Thing" portrays the slave Pseudolus as he helps his master, Hero, win the affections of Lady Philia in exchange for his freedom.
"A Funny Thing" will take place in the VPAC Theater with performances at 1:30 p.m. and 7:30 p.m. Nov. 19 through 22.
"Avenue Q" is on the other end of the spectrum, Haque said.
The musical uses puppets as it tells the tale of young college graduate Princeton, who moves to New York City and meets an array of characters while living in a shabby apartment, he said.
"To those people who are not in the musical theater realm, 'Avenue Q' was on Broadway and basically, it is the very adult version of 'Sesame Street,'" he said.
"It's crazy because the puppet, you know, is lifeless, but all of a sudden it has characteristics that are hilarious at that particular moment.
"Students, young performers, anybody who ever had the gumption to go and follow their dreams and stick it out — that's what this show is about."
"Avenue Q" will be presented at 1:30 p.m. and 7:30 p.m. Feb. 12 through Feb. 21, in the Freede Little Theatre located in the Civic Center Music Hall in downtown Oklahoma City.
Those auditioning must prepare 32 bars of an up-tempo song and have a ballad prepared. Auditions are by appointment only and can be made by calling OKC Repertory Theatre Artistic Associate Michael Jones at 405-410-8035. For more information, visit www.cityrep.com