Students said Testing Center works well as is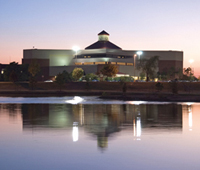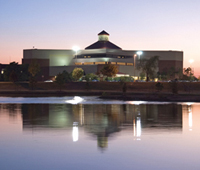 If test-takers could make changes in OCCC's Testing Center, what would they be, Director Jim Ellis asked a Pioneer reporter earlier in the semester.
Not much, it seems from talking to students.
An unscientific survey of students showed general satisfaction with the Testing Center. One low-key suggestion was it might be more "homelike."
Ellis posed the question at a time when more students than normal were using the Testing Center to take exams in their classes.
Some professors moved their tests to the center so the professors could retain more lecture and presentation time.
Leah McPeak said she is becoming more confident about using the Testing Center.
"I usually have extra time to study before my exam which makes me feel more comfortable when I decide to take the test," she said.
Student Cody Wood said he appreciates the fact that he doesn't have to worry about a time limit when he takes his tests in the center; whereas, taking tests in class has more limits.
"The Testing Center is a courtesy because I am able to test at my own pace and not have a time limit looming," he said.
McPeak agreed that having extra time is helpful. "It allows me to thoroughly go through the exam and not miss any questions."
When OCCC students were asked if their test scores have improved through the use of the Testing Center, many agreed that they have.
Wood explained why.
"My scores improve because it is quieter and I also use the earplugs," he said.
The Testing Center caters to students' needs by supplying ear plugs for assurance of a quiet working space.
When asked what improvements they thought the Testing Center could make, the opinions varied.
Cyndy Walden, social work major, had a suggestion.
"They could get more comfortable chairs or softer lighting so it is more welcoming."
Wood had similar thoughts.
"The testing center needs to be more roomy," he said.
However, McPeak said she wouldn't change anything.
"I like it the way that it is."
Ellis said he would welcome suggestions from other students as well.
He can be reached by e-mail at jellis@occc.edu or by phone at 682-1611, ext. 7368.