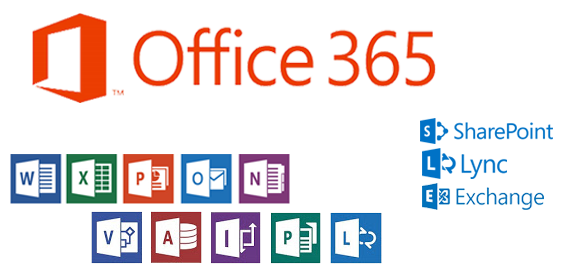 All OCCC students can now get access to Microsoft Office applications by accessing Office 365, offered free via their email accounts, said IT Infrastructure Director Rob Greggs.
Greggs said, by selecting the Microsoft OneDrive tab on the upper right corner of the email page, students can access applications such as Word, Excel, and PowerPoint.
"It provides Office applications that the students are familiar with and more than likely have used in their academic or professional career," he said. "It provides all of those applications at no cost, because of their student status at the college.
"Previously, if you wanted academic versions of Microsoft Office, the minimum cost was at least $100 or more." Just this year, Greggs said, Microsoft has allowed any higher education institution that has a campus agreement to also get the Student Advantage program for free.
He said the vast majority of OCCC's student population is likely already familiar with Microsoft Office applications.
"Tell anybody that they get access to PowerPoint, Excel, or Word and they know instantly they can use [Office 365] to do complex calculations, presentations and get templates online to fit into any of these applications," he said.
"Even if students have used different word processing applications, different spreadsheet programs, or different slideshow applications, Microsoft Office has been a standard in the industry for office productivity applications," he said.
Each student will be provided a drop box (OneDrive) with one terabyte of storage, Gregg said.
Computer Science major Kyle Windgate said he would rather use OneDrive and Office 365 rather than using a USB flash drive.
"I honestly don't really use my email that much, considering it seems outdated," Windgate said, "but if they added something in to where it could be more accessible, I think that would be pretty great."
Greggs said USB drives still have uses in spite of the many conveniences OneDrive provides.
"I would say that purpose is now less involved in terms of file movement, saving and backing up documents," he said.
"The Office 365 cloud and OneDrive cloud allow you to save your documents one time and they replicate to all of your devices. You don't have to worry about losing a key … or the data becoming corrupt."
Greggs said other conveniences of OneDrive are the recycle bin functionality and the versioning functionality.
He said students can edit documents as well as look at past edits that were made to documents.
OneDrive and Office 365 is mostly convenient in the way it is distributed to the students, Greggs said.
He said with Office 2013, students would have to install the applications using a CD and keep track of a license key.
"With Office 365, you just go to a web page and click install."
Greggs said being able to manage installations and install software from any place you have Internet connection is a great benefit to students.
Greggs said although Office 365 has been available to students since Aug. 25, the college just made the official announcement at a Convergence workshop Sept. 10.
For more information about OneDrive and Office 365, visit www.occc.edu/advantage
For more information about student emails, contact the IT Help Desk at 405-682-7777.