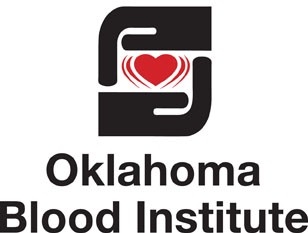 Student Life is partnering with the Oklahoma Blood Institute for the first blood drive of the fall semester, said Student Life Coordinator Brittany Carradine.
The drive will be from 10 a.m. to 3 p.m. Sept. 4 and 5 in the General Dining area.
Carradine said OBI's goal for donors at OCCC for the year is just shy of 300.
That number is based on past drives, she said.
That number of donors is needed to maintain the blood supply, said OBI Blood Program Consultant Lindsay Cobb.
"Just to keep up with current demand, we need 700 units of blood to maintain current use at the area hospitals," she said.
Cobb said a unit of blood is roughly equal to a U.S. pint, and converting the numbers yields a requirement of about 90 gallons of blood every day.
"One of the great things about Oklahoma Blood Institute is that all of the blood you give … here on this campus, it stays in this community. They don't take the blood and go to southern Oklahoma or the Panhandle, it stays here," Carradine said.
"It's a really great way to literally give of yourself, and give back to the people in your community."
Carradine said OBI set a yearly goal of 298 donors from OCCC. So far, 164 have donated. She said she is hoping to see the goal reached.
"We're expecting about 40 donors, based on past experience but we'd be happy to see more," she said. Cobb said the restrictions on who can and cannot donate are often less strict than individuals think. "For instance, it's possible to donate after getting a tattoo or piercing, as long as you got it at a regulated shop that we have on our list," she said.
"It's also possible to donate if you've been out of country, but stayed at a resort. Misconceptions like this are partly because the rules change a little bit almost every day to keep up with medication and so on, and partly that people just hear these things and get it stuck in their heads."
Cobb said those with questions should visit the OBI website. For specific medication questions that the website doesn't answer, they can call the OBI contact center.
"Or just come by a drive. We'd rather you find out for sure one way or the other, rather than assuming you can't and not coming by because of it," Cobb said.
While OBI has its own personnel to work the drive, it's possible for students to volunteer their time to help the drive by working the check-in or snack tables, Carradine said.
She also said students can help the drive by publicizing it within their classes and organizations. For more information about publicizing or volunteering with the blood drive, contact Student Life at 405-682-7523, or contact Carradine at brittany.f.carradine@occc.edu.
For more information about donation restrictions, go to obi.org/blood-donation/can-i-donate, or call 877-340-8777.
To contact Jeremy Cloud, email communitywriter@occc.edu.