Students need to prepare for commencement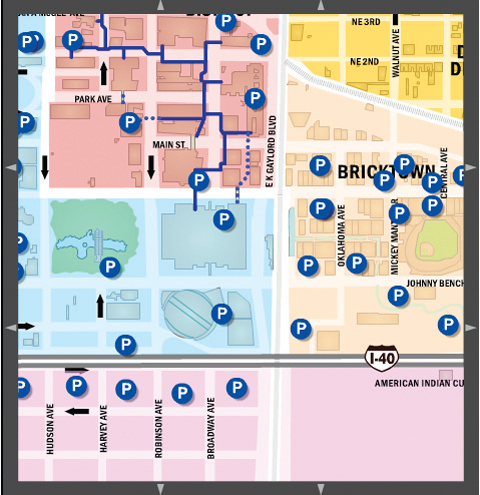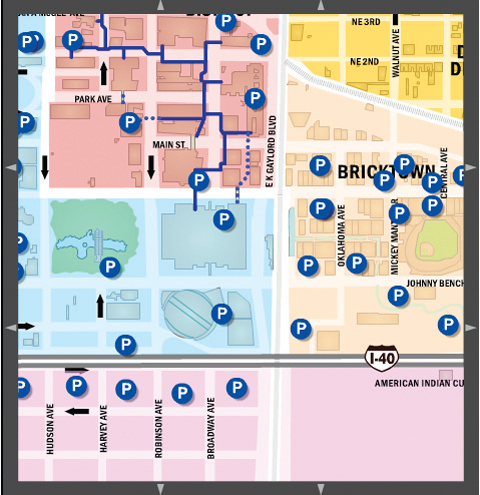 Downtown Parking
Directions to Cox Convention Center
OCCC's 2011 commencement ceremony will be held at 7:30 p.m. Friday, May 13, in the Cox Convention Center, located near Reno and Robinson in downtown in Oklahoma City.
According to a letter sent by the Records and Graduation office, graduates are asked to arrive no later than 6:30 p.m. in the west hallway, Exhibit Room E, of the arena area for the forming of the commencement processional.
Convention Center parking and surrounding area parking is available at a cost of approximately $6 and up.
Caps and gowns are required at commencement and are available in the student bookstore for $30 through 5 p.m. May 13, said Assistant Bookstore Director Kim White.
White said the bookstore also is selling tassels, frames for diplomas, and commemorative key chains.
The letter, sent to all graduates, gives instructions for appropriate dress that suggests men wear dark slacks, a dress shirt and dress shoes while women are asked to wear a dress with dark shoes.
Graduation Services Director Barbara Gowdy said students have up until the day of graduation to apply for graduation but she would prefer they apply sooner.
Name cards will be on tables set up outside the robing room. Name cards are vital as it is the card students will hand to the reader before they walk across the stage to receive their diploma.
Candid Color Photography will be the official photographer for the 2011 Commencement ceremony.
Those wanting to view and order graduation photos can go online to www.okcpartypictures.com.
There is no obligation to purchase a photograph.
Students who have graduation-related questions or who need accommodations due to a disability, including sign language interpretation, can contact Christopher Shelley at 682-1611, ext. 7470, in the Graduation Services office.
For more information, contact Gowdy at 405-682-7512, or bgowdy@occc.edu or visit the college's website at www.occc.edu.