Students have chance at paid internships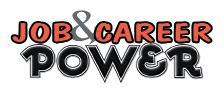 Internships are a great way to explore a potential career field.
The office of Student Employment and Career Services can assist your search for internships both locally and on a national scale.
And, internships are offered in a variety of fields with both paid and unpaid criteria. Many also offer college credit.
Listed below are three local internships that have salaries plus college credit:
Federal Aviation Administration/Department of Transportation
Category: Information Technology
Job Title: Student Trainee-Computer Specialist
Contact Phone: 405-954-4825
Vacancy Announcement Number: ESC-2009
Qualifications (Partial Listing): Thirty college credit hours earned
Salary: $25,800 to $38,700
Girl Scouts of Western Oklahoma
Category: Nonprofit
Job Title: GO Rock! Intern
Contact Phone: 405-528-GIRL
Qualifications: Training will be provided for all interns the last week of August.
Salary: Paid
Gardner Tanenbaum Holdings
Category: Marketing
Job Title: Social Media Internship
Contact Phone: 405-524-8484, ext. 111
Qualifications: Students pursuing marketing, public relations, or business degrees
Salary: Paid
For a listing of 40 to 60 local internships, please visit the Greater Oklahoma City Chamber of Commerce website of Greater Grads at www.greatergrads.com.
Or, please visit the Student Employment and Career Services office in the Main Building, Room 1G7.