Students and staff unite to fight illness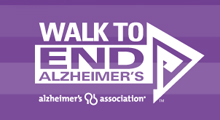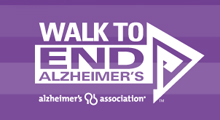 OCCC is joining in the fight against Alzheimer's by taking part in the annual Walk to End Alzheimer's charity event.
OCCC is forming a team of staff and students.
Team members will pledge donations and participate in the charity walk aimed at raising additional funds and awareness for the sixth highest cause of death in the U.S according to The Alzheimer's Association.
Alzheimer's Association OKC Walk Coordinator Sara Jones said the walk, to be held Saturday, Sept. 17, at Oklahoma City's Bricktown Ballpark, is entering its 12th year.
Jones said she is excited to see continuing growth and involvement in the event.
"We're seeing more and more people come to the event and that trend has been pretty consistent throughout the years," she said.
"In 2010, we had approximately 1,500 people participate in the walk and in 2011 we're expecting a number in the region of 2,000."
OCCC Emergency Planning and Risk Management Director Lisa Teel is co-founder and captain of this year's team. She said she has a personal investment in the fight against Alzheimer's.
"My mother has Alzheimer's and I wanted to do something to help find a cure," Teel said.
Teel said there has been a positive response to the team and hopes anyone interested will help by walking or pledging funds to meet the college's goal of raising $1,000.
Jones said the increasing number of participants each year has allowed The Alzheimer's Association to continually meet and surpass its goals.
"In 2010, we raised $147,000," Jones said.
"In 2011, we have set our goal at raising $190,000."
Educating the public about the disease is one of the key motivations for both Teel and Jones.
"I don't think people realize the impact that this disease has upon individuals and families alike," Jones said.
"Alzheimer's has no means of prevention or a cure and more Americans suffer from it than breast and prostate cancer combined."
The absence of any true means of diagnosing the illness is also a portentous fact facing patients and family alike, Teel said.
"There is no test for it," she said.
"There is no 'positive' result to determine if someone has Alzheimer's or not, and as our population grows and lives longer, the number of people affected is going to rise."
Alzheimer's is a disease that interferes with a person's memory and is the most common form of dementia, accounting for roughly 50 to 80 percent of all dementia cases, according to the Alzheimer's Association.
Anyone interested in joining or pledging money may do so by going to www.alz.org/walk and registering with Team OCCC.