Student uses classwork to be a better teacher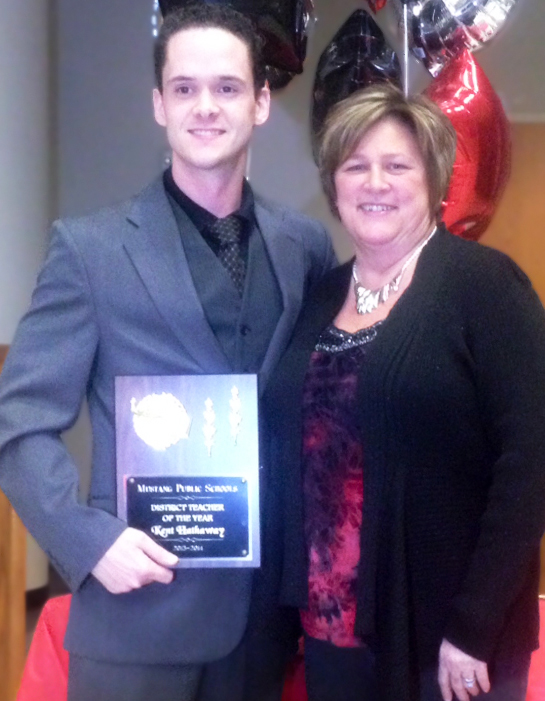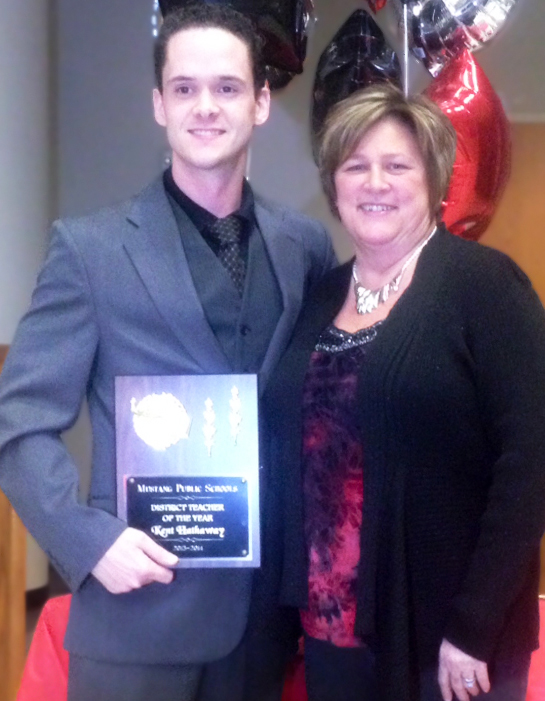 Kent Hathaway, an OCCC student studying for his associate degree in Speech Language Pathology, recently won this year's Teacher of the Year award at Mustang Elementary.
"It's honestly a little overwhelming," Hathaway said.
"I just feel like I'm going to work. Being selected as the teacher to represent the teachers of Mustang's schools at the state level is humbling."
Hathaway was chosen among 13 other Mustang school teachers, some of whom he has a history with, he said.
"I've only been teaching here for five years but some of the teachers that were also nominated used to be my teachers."
Hathaway is no stranger to recognition. Several of his students have been recognized internationally for their artwork.
Some of that artwork includes a Golden Gate Bridge structure made from 26,000 milk cartons and other creations made from Scotch tape. He said his students gave won three consecutive National Grand Prizes within the last 18 months.
Hathaway said he is using what he is learning at OCCC to enhance his teaching abilities.
"The reason I decided to enroll myself into Speech Pathology, which is communication science, is because, if I'm going to be the best educator I can be, I should learn to reach all students of all intellect and learning abilities," he said.
One of his students, fourth grader Kayla Boggs, had nothing but positive things to say about Hathaway and his teaching abilities.
"He's a very great teacher and he's really fun to have as an art teacher," Boggs said. "He teaches us a lot, and I like how he's always very upbeat and happy."
Hathaway has taught at Mustang Elementary — the same school he had attended as a child — for five years.
Before that, he taught art in Putnam City and Moore schools.
Hathaway said he graduated from Oklahoma City University in 2004 with the intent of becoming a professional artist. During that time, he also obtained a certificate for teaching art to kindergarten through 12th-grade students.
Hathaway said he is honored to have received the award.
"This is especially humbling that my school district chose me to represent the teachers since I do not have a [traditional] degree in education."