Student one of 35 chosen for OU leadership program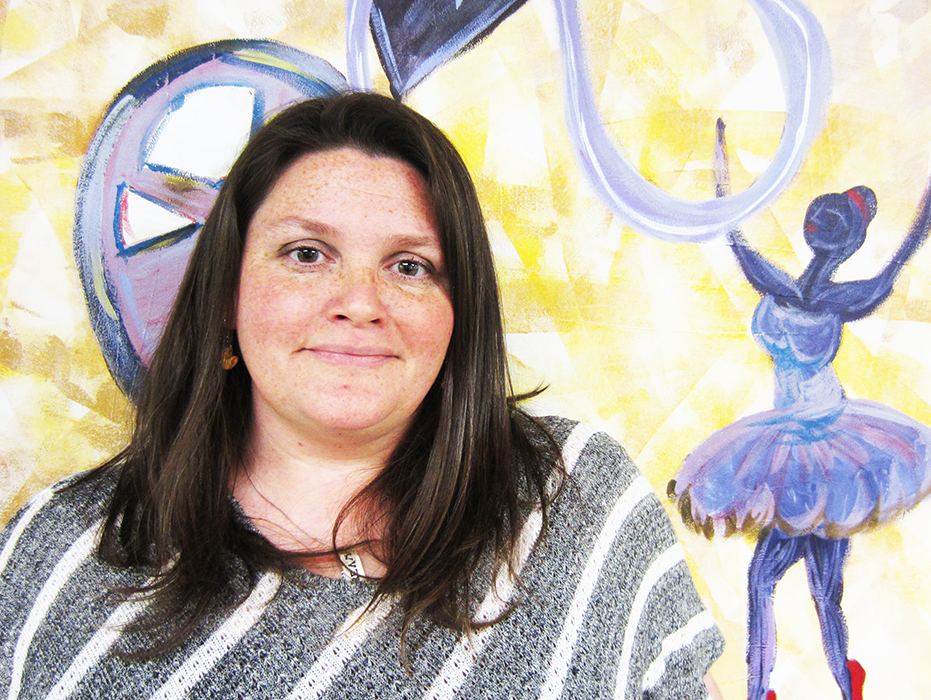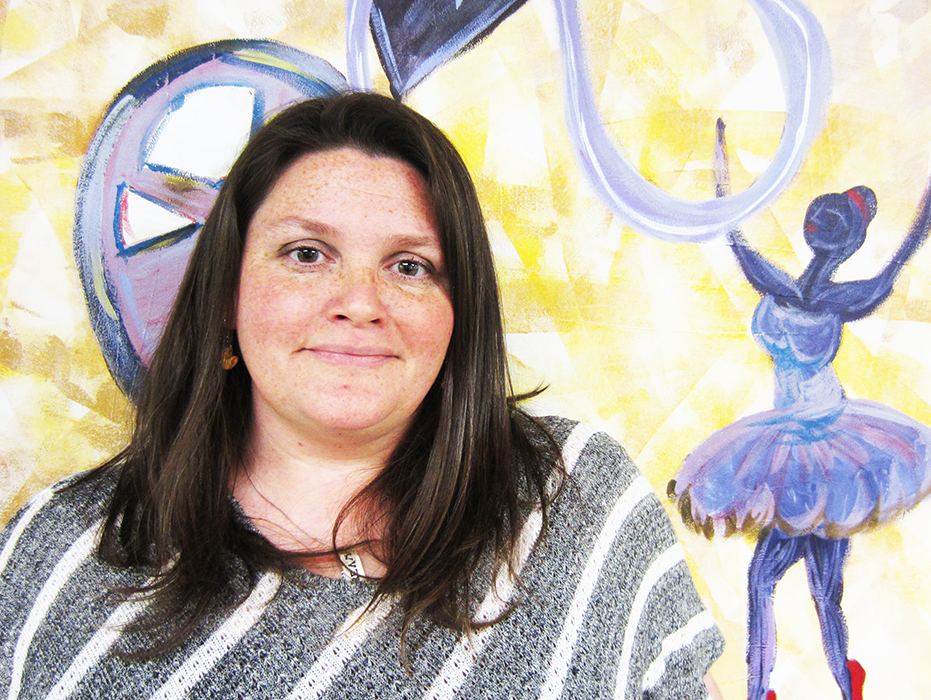 Art major Virginia Singleton has won a place in the N.E.W. Women's Leadership Institute at the University of Oklahoma. She is one of only 35 women from the state who have been given this opportunity.
N.E.W. Leadership is a free residential program designed for undergraduate women to acquire effective leadership and public service skills, Singleton said.
From May 16 through 20, the women will stay at the Alpha Phi House near the University of Oklahoma campus, attending workshops, listening to inspirational speakers, seeing panel presentations and participating in leadership exercises.
During the fall semester, the mother of five also was accepted into OCCC President Paul Sechrist's leadership class and received a free iPad.
While in the class, she did 10 hours of community service, including the Festival of Lights in her hometown of Chickasha.
"I got all of my kids to go with me to the Festival of Lights because there was free hot chocolate," Singleton said.
When Singleton heard about the program, she asked Sechrist and political science Professor Sharon Vaughan to write her letters of recommendation.
Sechrist said he was happy to do so.
"She is an excellent student and an excellent person, and I thought she would represent the class very well," he said.
"I thought it would be a great opportunity for her."
Vaughan too wrote a letter.
"Virginia is a wonderful student and she appreciates her education," Vaughan said. "I think she will use her education to be in a leadership role.
"She is a student that professors dream of having."
Singleton sees this as a chance to improve her prospects after graduation from her bachelor's program.
"All of this leadership training will help me get a good job," Singleton said. "I don't have a lot of work experience."
When Singleton was a young girl, she said, she used to dream of a life in New York city.
She imagined working for a big company in a board room full of artists bouncing ideas off one another.
Now a bit older and wiser, Singleton says she pursues a dream of being one of many artists in a small studio, not limiting their creativity by the money they make.
She sees herself surrounded by other artists, collaborating in a more relaxed environment.
Singleton has met a number of challenges along her path to earning an associate degree.
On March 4, Singleton's truck was stolen from an OCCC parking lot and has yet to be found. With it, the thieves also acquired her new iPad and $5,000 in camera equipment.
"We had to wipe out our savings to get a new truck," Singleton said. "We were saving for our move to Little Rock this summer.
"Luckily we got a great deal on a camper. It has little bunk beds in the back, it has the little dining area and a couch.
"We have our TV and our Wii out there so we can watch Netflix."
Now her family plans to live in that once they get to Arkansas, where Singleton will continue her education to earn a bachelor's degree in fine arts at the University of Arkansas.
She said along with the support of the college, she gets support from her husband, William Kaiser, while she pursues her dreams.
She said they have been married for 11 years.
With five children ranging in age from 11 to 17, she said money gets tight, but she is happy with her life.
"I feel seriously lucky, because my husband is amazing," Singleton said. "Allowing me to go to school full-time and finish my degree while he watches my kids and doing all of that — he is just amazing."
Singleton also is the artist who painted the windows of the Arts Division office on the second floor of the Arts and Humanities building.