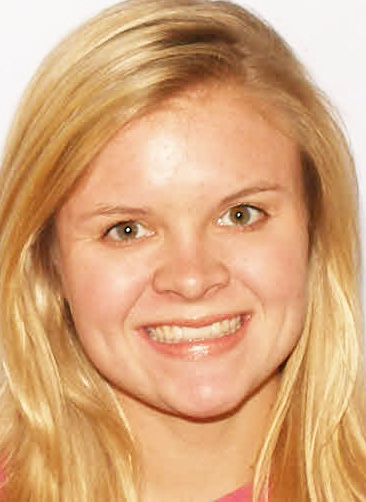 On Aug. 23, a U.S. district judge dismissed the case of Kaylee Horsch, an OCCC student who sued the school after being expelled from the college's Physical Therapist Assistant Program.
Media Relations Coordinator Cordell Jordan said the lawsuit was a new situation for the college.
"It was certainly a unique case. I'd never seen something like that in the six years I've been here. It's a unique situation."
Horsch accused the college, and more specifically Jennifer Ball, a professor in the physical therapy program, of having "displayed a non-academic animus" toward Horsch according to the original petition filed April 5.
Horsch declined to comment on the issue.
In the petition, Horsch claims to have suffered "irreparable harm to her personal, academic and professional life," from the college and Ball.
The original petition claimed Horsch performed all the necessary skills to receive a passing grade in the PTA Program, but Ball arbitrarily refused to give Horsch a passing grade on her final skills check.
Upon completion of the PTA program, students are awarded an associate degree in Applied Science and are eligible for the National Board Exam for Licensed Physical Therapist Assistant.
After failing the final skills check, Horsch was expelled from the PTA Program. Due to her expulsion, she is not allowed to transfer her PTA credits to another college and cannot take the National Board Exam for her license, according to the petition.
According to the document, Ball "failed and refused to provide Plaintiff with the notice of the alleged deficiencies with Horsch's final skills check" which made a grade appeal through the college unlikely.
Horsch also accused the school of not allowing her to complete her final skills check with the "reasonable accommodations" she deserved.
According to the original petition, Horsch states that she suffers from Attention Deficit Disorder, and alleges she was treated differently from other students,.
"For whatever reason the judge dismissed the case with prejudice, meaning we cannot be found at fault for what she was alleging," Jordan said, speaking on behalf of OCCC.
U.S. District Judge Stephen P. Friot dismissed the case, according to an Order of Dismissal document dated Aug. 23, 2012.
When a case is dismissed with prejudice it means the plaintiff, Horsch, cannot file another case based on the same claim and is the final judgment, according to an explanation on Definitions.USLegal.com.
In addition, each party has to pay their own costs of the trial and lawyer fees, according to the dismissal document.
To contact Mitchell Richards, email staffwriter4@occc.edu.