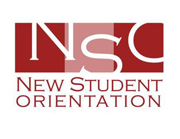 This summer the Student Life staff continues to get students prepared for the upcoming semester by offering services like the New Student Orientation program and the Civic Honors program, said Student Life Assistant Director Amy Reynolds.
"During the summer, New Student Orientation is one of our biggest programs," Reynolds said. "We also are going to have a volunteer program in July that connects students with service agencies in the OKC metro area."
Two-hour sessions are offered once a week during June, twice a week during July and three times a week leading up to the first day of class in August.
New Student Orientation offers a campus tour, presentations from Financial Aid, the Bursar's Office and student leaders, icebreaker games, free food and prizes, Reynolds said.
This program acts as a resource fair that gives students the opportunity to familiarize themselves with campus and introduces them to the tools needed to excel at OCCC, she said.
"We actually think that by introducing students to the campus they can be more successful in the classroom."
The orientation also gives students a chance to discover organizations that appeal to them, Reynolds said. It brings students closer together by allowing participants to build relationships with other individuals.
Student Life Coordinator Brittany Carradine said the program also helps students form a sense of belonging.
"New Student Orientation helps students begin to see we are all in this together, we start together, and we are going to finish together," Carradine said.
In addition, she said, Student Life also keeps students engaged through the Civic Honors program. Carradine said students seeking campus involvement should participate in both of these activities.
"I would definitely start at NSO but right after I would have a student come sign up for our Civic Honors program," she said.
The Civic Honors program is a self-directed leadership and service program. The program includes personal vision development, résumé assistance and leadership exploration.
OCCC partners with more than 100 different agencies to give students a plethora of choices for community service, Carradine said.
After completing 50 hours of service the participant is eligible to receive the Civic Honors award, she said. The Civic Honors program provides participants the opportunity to stand out while giving back to their community, Reynolds said.
"It benefits you as individual but also, when you put civic engagement on your résumé, it shows future employers that you care about others and know how to work well with others. It gives you really great life experience."
To receive more information about either program, contact the Student Life Office at 405-682-7523.
To contact Amy Baker, email onlineeditor@occc.edu.