Student leaves Ivory Coast for safety of U.S.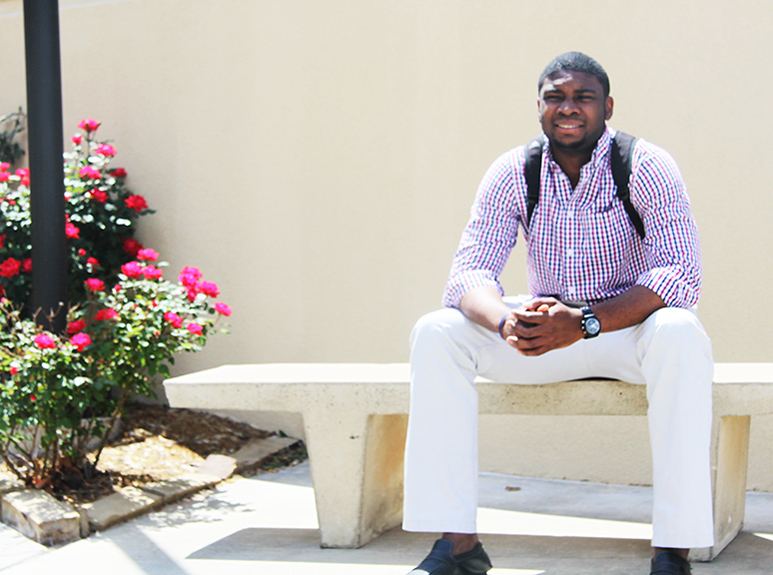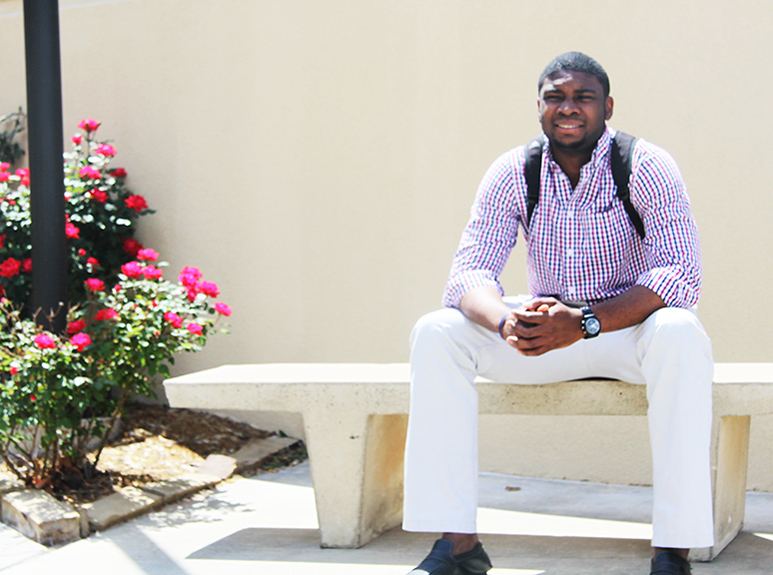 International student and computer science major Ange Philippe Bonny said he's used to hot weather because where he's from — West Africa's Ivory Coast — it's always sunny.
"It's always summer [in the Ivory Coast]," Bonny said. "No winter, no fall, no spring — just summer." Bonny said the Ivory Coast is a country of around 20 million people bordering the Atlantic Ocean. He said he's lived all over the Ivory Coast.
Bonny moved to Edmond from his hometown in Grand-Bassam, where, he said, he attended school at the University of Grand-Bassam.
Originally, his plans were to attend the University of Central Oklahoma.
"I went to UCO first and that was kind of expensive," Bonny said. " … So I came [to OCCC] to take some prerequisite classes."
Bonny said he left the Ivory Coast in 2012 after war struck the country.
"At first it was civil," he said.
"And after that, other countries got involved [because] they wanted to make it right … ."
Bonny said he sought safety and better education opportunities in the U.S. He said the education standards in the U.S. are far higher than in the Ivory Coast.
"Back in my country, they don't really take care of education," Bonny said. "They're more [focused] on taking care of politics and stuff like that.
"So it's like you go to school for nothing … and after you get your degree and start looking for a job, you can't get it unless you have a [wealthy] family," he said. "You have to know people well — you have to have connections — to get a job."
Bonny said he enjoys most things about the U.S. — especially Chinese food.
And, compared to the other places he's lived, Bonny said, he finds Oklahoma nice and quiet.
"Oklahoma — compared to other states — it's calm, no noise, not too many events like other places … .," he said.
"It's a good place — it's a really good place."
Bonny said he hopes to enter the field of Information Technology and become a web developer. He currently works at Walmart and Jasco Products in Edmond.
Along with his native dialect, Bonny said, he also speaks English and French.
He said he plans to spend his summer relaxing and hopes to visit the Ivory Coast again soon.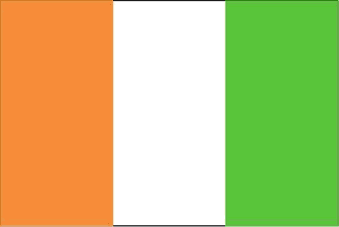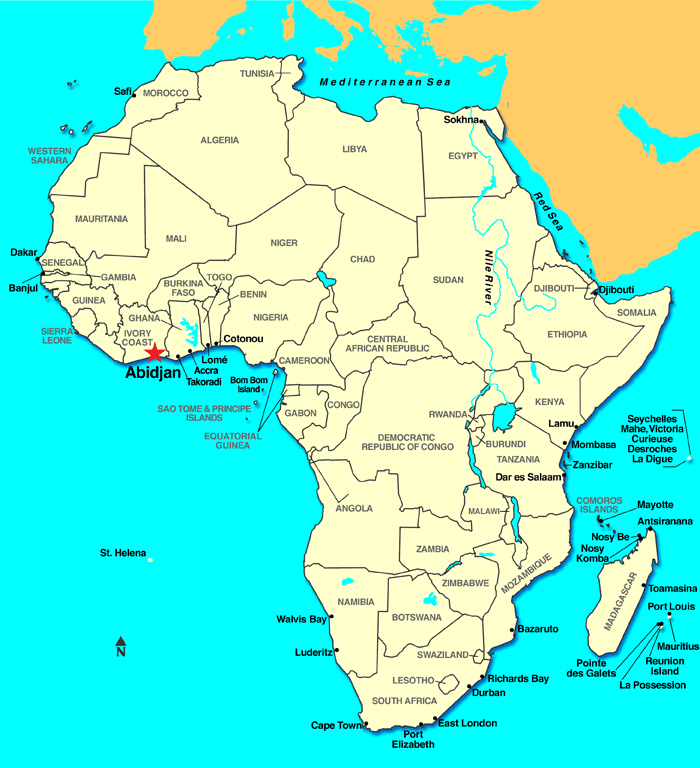 Republic of Côte d'Ivoire (Ivory Coast)
Capital: Yamoussoukro
Population: 19.84 million (2012)
GDP: 1,243.99 billion USD (2012)
Size: 122,780 sq. miles of land miles, 1,720 sq. miles of water
Official Language: French
Currency: West African CFA Franc
Government: Presidential system, Republic
Religion: Predominately Muslim with one-third of the population being Christian.
Details: Ivory Coast —officially the Republic of Ivory Coast —is a country in West Africa. It borders Liberia, Guinea, Mali, Burkina Faso and Ghana, It's southern boundary is along the Gulf of Guinea.
Its coastline extends 322 miles.
—google.com