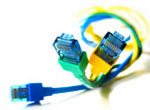 As of Wednesday, Dec. 19, all OCCC students will have a new student email address. Instead of student email following the current format, firstname.middleinitial.lastname@occc.edu, it will now be firstname.middleinitial.lastname@my.occc.edu. All students' passwords will be reset to the last six digits of their social security numbers, Cordell Jordan said in an email.
The update is part of the new Office 365 email system, which will allow students the same features as staff and faculty systems, Jordan said. The new system will allow students to use the system through Macs, PCs or phones, Jordan said.
Jordan said the new web-based, 25 gigabyte mailbox will no longer require students to empty their inboxes.
Students will still have access to their old email accounts in order to transfer information to the new system and instructions on how to do so will be provided to students, Jordan said.
For more information, contact Cordell Jordan at cjordan@occc.edu.
To contact Paris Burris, email onlineeditor@occc.edu.