Student council says no guns at OCCC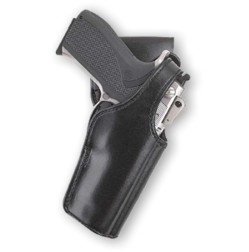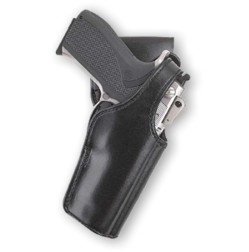 The Leadership Council on campus met recently to discuss the issue of allowing guns on the OCCC campus ­— something that has been the focus of discussion by Oklahoma lawmakers and college presidents for some time.
TLC is OCCC's student council, made up of leaders from the college's many clubs and organizations.
Erin Logan, TLC sponsor and Student Life director, said the group took a vote at the Feb. 27 meeting and passed a "Resolution Against Guns on Campus," meaning the group stands by the existing policy of not allowing guns on the OCCC campus.
Of the 34 active clubs at OCCC, Logan said, 20 clubs were in attendance at the meeting.
"Seventeen clubs voted in favor of passing the resolution, zero clubs objected and three clubs abstained," she said.
Logan said the abstentions were made by clubs who were not sure of their decision, but the votes ultimately go to the majority, which was in favor of passing the resolution.
"We gave the definition that you want it to pass is yes, you don't want it to pass is no, and if you don't know how you feel about it because you haven't discussed it with your club or you're not really sure, you can abstain, allowing the vote to go to the majority vote …," Logan said.
She said TLC discussed aspects of student safety.
"There isn't any proven research that says allowing open or concealed carry on college campuses or educational campuses makes it safer by people who are not police officers.
"We look at everything when we look at these topics, not just our opinion, but we try to find actual research that would support it both ways, and we can't find anything that would support allowing guns on campus."
OCCC Police Chief James Fitzpatrick also was in attendance to help answer students' questions and concerns.
Samir Elneser, TLC chair and Muslim Student Association president said Fitzpatrick's presence was informative.
"[Fitzpatrick] particularly noted that just because you may be licensed to carry a firearm doesn't necessarily mean you know how to use it the proper way," Elneser said.
Elneser said many TLC members were concerned about someone who may be angry having a gun on campus.
"A real big issue was would we feel intimidated with someone carrying a gun onto campus," he said.
The resolution passed overwhelmingly, which made Elneser happy.
"My vote is 100 percent for the resolution, because I'm dead set opposed to having guns on campus by anyone except for uniformed law enforcement officers," he said.
Logan said passing the resolution does not mean it automatically goes into effect. TLC can only make recommendations for college leadership, she said.
"…It's just a recommendation to the President's Cabinet and to the administration of the college," Logan said.
"We do it in a formal resolution … because we want everybody on campus to support and agree with it.
"That's why Faculty Association does something with it, the students do something and the President's Cabinet does something."
Two faculty members also attended the meeting. They reported the Faculty Association had recently passed a similar resolution.
The TLC resolution states, "Be it further resolved that The Leadership Council of Oklahoma City Community College, on Behalf of the student body of Oklahoma City Community College strongly opposes any legislation, regulations, or policies that would allow guns on campus by non-law enforcement personnel."
Logan said the same resolution has passed for three years.
"We just really appreciate the support of the students from the administrator standpoint," she said.
"The support of the students is really important on something like this … ."
For more information, contact Logan at 405-682-7596 or at elogan@occc.edu.