UPDATE: Student arrested after alleged knife incident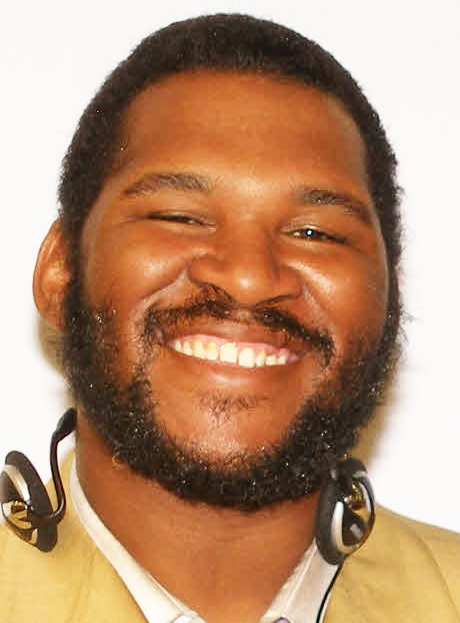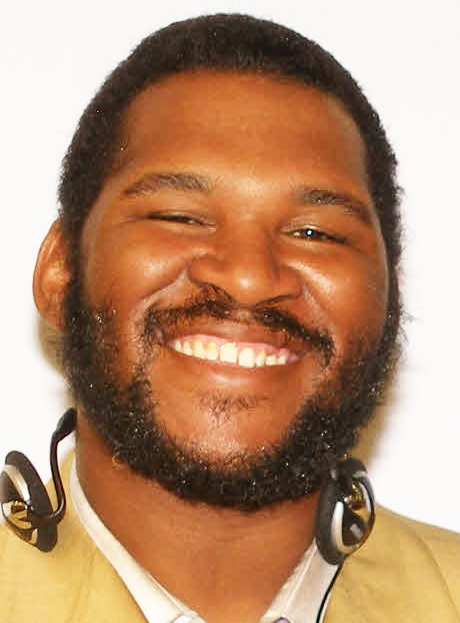 Isaac Ward, Jr.
To view a copy of the official OCCC crime report, click here.
An OCCC student faces two felony charges of assault with a dangerous weapon after allegedly threatening his classmates and professor with a knife.
Isaac Ward, Jr., 28, remained in the Oklahoma County Jail as of March 15. The arrest was made at 6:24 p.m. Feb. 23 according to a police report filed by Campus Police Officer Kevin Hammond and made available to the Pioneer March 14.
OCCC Police Notified
At approximately 5:52 p.m. that day, Hammond reported, a dispatcher notified him of a student in room 2G8 of the SEM Center who was "threatening people with a knife."
Hammond and Armed Security Officer Jeffrey Porter then ran to the classroom, where they found a large group of people standing at the doorway, according to the report.
Upon entering the classroom, Hammond and Porter found Ward sitting down and "holding a large folding knife in his right hand, while rubbing the blade on his left hand." A small amount of blood was visible on Ward's left hand.
The report stated the only other person in the room was Professor Greg Hall, who was standing across the room as Hammond and Porter approached Ward.
Hammond stated he asked Ward what the problem was, but could not get a clear response from him.
Then, Hammond said, he persuaded Ward to put the knife down, at which time Ward folded it and placed it in the top compartment of his wheeled backpack nearby. Hammond then wheeled the bag away from Ward and told Ward he would need to be escorted to the Campus Police Department.
The report states that Hammond then asked Ward if he had any other weapons on him. Ward then removed a keychain from his belt loop that had a Swiss Army-style knife attached to it and laid it on the table.
Suspect Arrested
Hammond and Porter, as well as Campus Armed Security Sgt. Kevin Tipton, then detained Ward with two pairs of handcuffs "due to his large size."
The officers then escorted Ward to the Campus Police Department, where he was questioned and searched for weapons. No additional weapons were found.
"I spoke with Ward but could not get a clear account of what exactly occurred in the classroom before I arrived, other than the fact that a student had upset Ward and threatened him earlier in the month," Hammond said, according to the report.
Later, Oklahoma City Police Department Officer Jeremy Anglin took Ward into custody.
According to an Oklahoma City police crime report, Ward is being held on a $10,000 bond.
Witness Accounts
The campus police report included eight witness accounts obtained after the incident.
Several witnesses stated that Ward had told Hall in some variation, "I will cut your throat."
The professor said he noticed Ward's knife and asked Ward to put it away. "That was when he threatened me."
Hall then contacted the OCCC police department.
Aviation major Adam Ely said he was in the classroom at the time of the incident.
"I said, 'Hey bro, maybe college prep math two isn't the best place to sharpen your knife,' after I saw him pull it out," Ely said.
He said he was sitting next to Ward in the classroom. Ely said Ward did not respond after he made the comment.
"It was like he was in his own world," he said.
Ely said there was a lady at the front of the classroom who started to worry and Hall told her he would keep an eye on Ward.
"When we got up to leave the classroom, [Ward] just stayed there, sharpening his knife," he said.
"He would talk about being in the military and having post-traumatic stress disorder and that people just brush off his behavior because of that. I don't buy it.
"I'm in the U.S. Army and I don't believe it."
Ward's aunt, Lynda Ward, said her nephew had been "in and out of stuff.
"He had seizures and medical problems, but I didn't know about this," Ward said.
Edwina Ward, Ward's stepmother, said he has anger management problems and has been in and out of correctional facilities over the last few years.
"He's a big ol' time bomb waiting to explode when things don't go his way," the stepmother said. "He thinks because of his height and weight, he can intimidate people."
Current Status
Ward was academically withdrawn from OCCC with a disciplinary charge on Feb. 29, according to a college official who wished to remain anonymous.
On March 15, Registrar Alan Stringfellow confirmed Ward is no longer enrolled at OCCC. Ward's name was obtained from Oklahoma City police, because OCCC initially declined to release his name.
Media Relations Coordinator Cordell Jordan, who is in charge of releasing public information, said in an email the name was withheld because "the reason for his action was due to a medical condition."
Jordan said he also was not aware that Ward had been arrested although that information was included in the OCCC report.
On the afternoon of March 14, Jordan re-released the report with Ward's name visible.
On March 16, Ward pled not guilty to the charges.
After a preliminary hearing March 22, a court date was set for May 14.
Keep checking back for more updates.
To contact Whitney Knight, Joey Stipek, or Sarah Hussain, email onlineeditor@occc.edu.