Stolen pickup reported to campus police March 4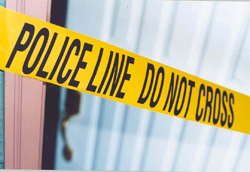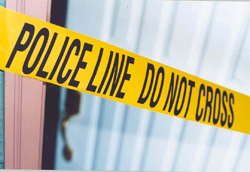 Crime reports received this week include a stolen vehicle and a report dated more than a month ago of an altercation.
OCCC student Virginia Singleton, 37, reported her truck missing from parking lot D at approximately 10:20 a.m. March 4. Singleton asked for Officer Daniel Piazza and Officer Jeffrey McIntire's help in finding the truck, described as a blue 1994 Chevy extended cab truck with silver on the lower part and a toolbox in the bed.
Singleton said she had parked the truck in Parking Lot D between 8 and 8:15 a.m. that morning. Singleton said none of her family members would have taken the truck and it would not have been repossessed.
Officers found a gold Honda Accord in the parking spot. The officers then drove Singleton around the parking lot to search for the truck but it was not found.
After reviewing video surveillance, the vehicle was determined to have been taken at approximately 8:22 a.m. from Parking Lot D by an unknown subject and a white female who arrived driving a small white box car. The suspects drove both cars off of the OCCC campus and got onto I-44 northbound at around 8:31 a.m.
Singleton said an iPad worth approximately $500 and her husband's tools, worth approximately $1,200 were in the truck.
An officer with the Oklahoma City Police Department took a stolen vehicle report and was given the case number, video surveillance and the serial number for the iPad. Pickel advised that he would enter the email surveillance into the records at the Police Department.
Back on Feb. 5, WFF facilities worker Robert Enge, 50, was asked to leave the campus after he became "threatening and hostile" toward WFF supervisor, Sam Geyer, 36, and "threw a radio in (the) supervisor's general direction," according to a report filed.
Officer Jimmie Watts said Enge left the campus without incident. Both men refused comment.
At approximately 4:49 p.m. on March 5, a vandalism was reported at the SEM Center, Entry 8.
According to the report filed by Officer Jeremy Bohannon, as two OCCC students approached the entrance, one used a can of Silly String to spray the other. The student continued to spray the other student after they had come through the door, making a mess on the carpet between SEM Entry 8 and SEM Entry 6.
Housekeeping was called to clean up the mess.
Officer Jeremy Bohannon said the students —not named in the report — told him the incident was a prank and not intended to harm anyone.A conduct code violation report was forwarded to Student Life for review.
To contact campus police, call 405-682-1611, ext. 7747. For an emergency, use one of the call boxes located inside and outside on campus or call 405-682-7872.