Stick figure faces grown-up issues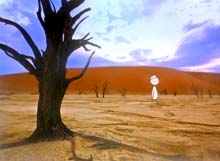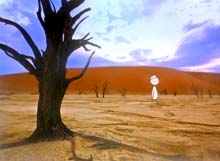 I love animated films.
I always have and always will.
Heck, if I could choose any other career field to go into, it would be animation.
From Pixar to Studio Ghibli and many other animation studios, each has created timeless classics for all to enjoy.
But I can't help but feel as if good animated films are being released less and less as time goes on.
Or maybe that's just how they've always been?
Every year Pixar released a new film and every year I would anticipate their next project.
Like, each new Pixar movie had the potential to be one of my favorite movies.
But recently it seems as if good feature-length, animated films have sort of just — disappeared.
Don't get me wrong. There is still terrific animation around — especially on television. But it's been awhile since I've seen an animated film I could call one of my favorites.
I recently had a chance to watch the independent animated feature film "It's Such a Beautiful Day," directed, written, animated and produced by Don Hertzfeldt.
Hertzfeldt is best known for his animated short films, most notably the Academy Award nominated "Rejected."
"It's Such a Beautiful Day" is about a stick-figure man named Bill who struggles with a failing memory and abstract visions.
The film is three separate short films combined to create a 62-minute feature film.
The animation comes off as simple but at the same time, complex, absurd and extremely creative.
It's almost as if David Lynch and Pixar teamed up to create a comedy.
And if you're into dark comedies, you'll most certainly enjoy this hilarious, surreal, absurd mess.
"It's Such a Beautiful Day" is available to watch on Netflix Instant.
And while it is an animated film, it most definitely isn't intended for children.
I mean, unless you want your child exposed to juvenile, abstract vulgar images, I personally wouldn't show this movie to a kid.
All I'm saying is it may or may not traumatize children.
Never forget — animation is a medium, not a genre.
Rating: A+
To contact Ethan Cooper, email pioneerphotog@occc.edu