State health department says be wildfire ready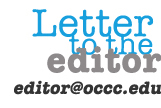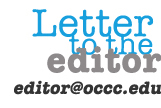 To the Editor:
As cooler weather, frost advisories and strong winds are predicted for the state later this week, the risk for wildfires also poses a threat to Oklahomans.
Aside from property damage, wildfires also may cause health concerns for those with respiratory conditions such as asthma, emphysema, bronchitis or chronic heart disease.
The Oklahoma State Department of Health recommends limiting outdoor activity for people living in close proximity to a fire-stricken area to avoid inhalation of smoke, ashes and other pollutants.
Children and older adults have an increased risk of suffering complications from smoke caused by a wildfire as it often contains a mix of gases and fine particles from burning vegetation, building materials and other pollutants.
OSDH Emergency Manager Darrell Eberly encourages families to have a plan for evacuation in the event they are forced to leave their homes quickly.
"Wildfires can occur anywhere," Eberly said. "They can start in remote areas, or even in your own backyard."
In effort to protect homes and property, OSDH encourages homeowners to make a few minor adjustments to prevent the risk of fire.
This becomes increasingly important as a growing number of housing additions are being developed near wooded areas.
Homeowners are encouraged to trim all branches that overhang the house. Branches around the chimney and driveway should be trimmed within 15 feet.
Lower branches should be pruned 6 to 10 feet up to prevent ground fires from spreading to the top.
Other tips to protect a home from wildfire include:
• When temperatures are above freezing, place a hose (at least 100-feet long) on a rack and attach it to an outdoor faucet.
• Remove leaves and other debris from the roof and gutters.
• Avoid placing firewood piles too close to the home.
• Plant low-flammable plants in areas next to the home. Avoid coniferous plants when possible.
• Install a metal shield between the home and an attached wood fence.
For more information about preparing for a wildfire or other event, visit www.ready.gov.