Speaker to explore gambling addiction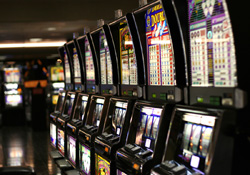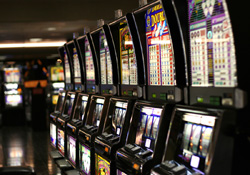 Young people between the ages of 14 and 22 have the highest rate of gambling problems, according to a recent study by the Annenberg Foundation.
This growing addiction is one reason OCCC is hosting a Brown Bag luncheon session to educate students about gambling issues, said Jenna Howard, Student Support Services counselor.
In conjunction with National Problem Gambling Awareness Week, the lecture will be from 12:30 to 1:20 p.m. Tuesday, Sept. 28, in room CU1 in the College Union.
Howard said Cindy Satterfield, Gateway Prevention and Recovery clinical director, will lecture on the dangers of gambling, how gambling affects families, and what help is available for people who have gambling problems.
According to the Annenberg Foundation, more than 75 percent of adults in the U.S. have gambled at least once in the past year.
In addition, it's reported Internet gambling and the expansion of state lotteries have only exacerbated the problem.
The Annenberg study also found that more than 600,000 youth reported online gambling on a weekly basis.
Howard said problem gambling is defined as gambling that affects one's life in a negative way, either financally or emotionally.
Nationwide, 3 to 4 percent of adults — 6 to 9 million people — meet the criteria for problem gambling, according to the Annenberg Foundation.
Signs and symptoms of problem gambling:
• Preoccupation — a constant fixation on gambling
• Escalation — experiencing a 'high' from gambling
• Trying to Stop — multiple failed attempts to stop gambling
• Escape — gambling when emotionally distressed
• Chasing — trying to win back losses with more gambling
• Lying — deceiving friends and family about the amount of time and money spent gambling
• Alienation — alienation of friends, family, and/or career
—Courtesy HelpGuide.org
"Even if someone does not have a problem, it's important to be aware of gambling issues because it affects the entire family, not just the person with the problem," she said.
For college students nationwide, Howard said, online gambling is rapidly becoming more of a problem.
"There is support out there for people with gambling problems or for their families," she said. "They just need to be aware of it."
In addition to the Brown Bag lecture, Chance to Change Counselor David Swope also will be on hand at noon Wednesday, Sept. 29, in the College Union, to help students who need help with gambling issues.
Howard said he will provide students with resources and answer questions students have about gambling.
For more information on the Brown Bag luncheon series, contact Student Life at 405-682-7523.
For immediate help with a gambling problem, visit the National Council of Problem Gambling website at www.ncpgambling.org, or call 1-800-522-4700 for a 24-hour, confidential hotline.