Sooner Theater gears up for fall, spring shows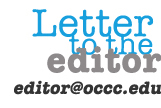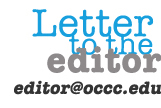 Launching the 2015-16 season, The Sooner Theatre continues its tradition of bringing in outstanding performing artists and for producing musical theater shows that audiences have said rival Broadway.
The Sooner Theatre, 101 E. Main St. in Norman, is thrilled to announce its 2015-16 Main Event Concert Series and Sooner Stage Presents season of entertainment.
The Main Event Concert Series features an incredible lineup of concerts kicking off with fierce songwriter and musician, James McMurtry, on Friday, Nov. 6.
Then, we turn right around and bring back acclaimed singer/songwriter Patty Griffin, whose last concert here sold out in less than two weeks, on Saturday, Nov. 14.
The Sooner Theatre ends our season with a fan favorite in the bluesy sounds of Delbert McClinton on Thursday, March 10.
And, mark your calendars now. We were able to reschedule Krystal Keith, whose concert was canceled last May due to inclement weather to Thursday, May 5.
The Sooner Stage Presents musical theater series will feature a timeless Broadway classic, a festive sing-a-long revue for the entire family and a new musical hit, bringing them to life on stage.
Sooner Stage Presents productions include "You're A Good Man, Charlie Brown," "Home For The Holidays: A Musical Celebration and Sing-A-Long" and "Bonnie & Clyde."
"We are so excited to share with our audiences the great artists and productions we are presenting this year," said Jennifer Baker, Sooner Theatre executive director.
"We have an exciting lineup and eclectic mix of artists coming in to entertain our audiences in our concert series, and our theatrical season is both edgy and classic.
"We can't wait to share it all with our patrons."
Season tickets are on sale now and can be purchased by phone at 405-321-9600 or in person at the theater box office from 10 a.m. to noon and 2 to 5 p.m. Tuesday through Friday.
The Main Event series and Sooner Stage Presents series are made possible in part by the support of the Oklahoma Arts Council, the National Endowment for the Arts and the Norman Arts Council.
Additional support for the Main Event Concert Series is provided by Republic Bank & Trust.
The Sooner Theatre is proud to be an Allied Arts member agency.
For more information, visit www.soonertheatre.com or call 405-321-9600.