Some college records public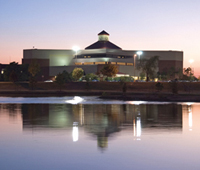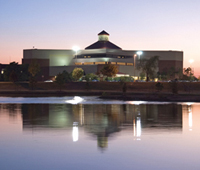 Most students probably are unaware of campus police records that should be readily available to them.
As a college, OCCC is required to abide by the Clery Act as a part of the Higher Education Act of 1965. It is a federal law that requires colleges and universities to disclose certain timely and annual information about campus crime and security policies, according to the website www.securityoncampus.org.
In short: Anyone should be able to stroll into OCCC's security office and request information about a crime and receive it in a timely manner. Institutions must also make timely warnings to the people on campus about crimes that pose an ongoing threat to students and employees.
To get this information, it is important that students file correct documentation of a public record properly and get it in the right hands.
Former Pioneer Editor Joey Stipek said the Pioneer staff has encountered a few issues collecting data, specifically the crime reports in the spring of 2011.
"I recall that the Pioneer staff had difficulty obtaining crime reports at certain times," Stipek said.
He also said the Pioneer had several problems obtaining the crime reports from Media Relations Coordinator Cordell Jordan.
"Sue Hinton and I sat down with Cordell Jordan and Chief James Fitzpatrick," Stipek said.
"At the time they explained that the department was undergoing a transition, and this wouldn't become a common problem," Stipek said.
There are many different definitions of "timely," and it can be situational, Jordan said.
The Open Records Act doesn't state a specific time length for "timely." However the Clery Act does.
Under the laws of the Clery Act, the report must be available in 48 hours, said Joey Senat, Oklahoma State University media and strategic communications professor
"The police department has to provide the information within two business days under the Clery Act," said Joey Senat, Oklahoma State University professor.
"It shouldn't take longer to provide incident reports under the Open Records Act."
The consequences of not complying with open records requirments can be a fine or prosecution, according to the website www.splc.org.
President Paul Sechrist said he is unaware of any time the college was not in compliance with either of the Acts.
"It is the practice of the college to comply fully with the requirements of the Open Records Act and the Clery Act," Sechrist said.
For more information on the Open Records Act or the Clery Act, visit www.foioklahoma.org.
To contact Emily Schorr, email seniorwriter@occc.edu.