One Hundred Years of Solitude
Summary:
Always something left to love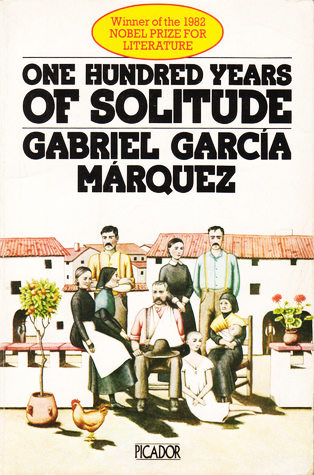 "One Hundred Years of Solitude" follows one family, the Buendias, for a century of madness, anger, love, war, and death.
The Buendias become your best friends and confidants — reminding you of some joke or lost love from years ago you had almost forgotten about.
The book is written by Gabriel Garcia Marquez, one of the famous authors of the Latin American literary boom of the '60s and '70s. His work helped popularize the literary style known as magical realism.
Magic realism in novels is one of my favorite things to read.
Any person whose first literary loves involved Harry Potter or Magic Tree House will completely fall for the whirlwind bending of reality into superstitious revelry and impossible happenings.
Magic, card reading, natural phenomena, and genius use of nostalgia are all present in Garcia Marquez's incredible imagination and beautiful storytelling.
"One Hundred Years of Solitude" takes the reader from the founding of the town by the Buendia patriarch, to its fall and decline into nothingness.
The novel is set in a fictional village in the author's home country of Colombia.
The reader holds witness to a detailed record of the Buendia lineage through the rise of the Colombian state, the civil war between the Liberals and Conservatives, and the influx of Westerners.
The truth of Western imperialism in Colombian history is partly represented by the novel's depiction of the Banana Massacre. (If you haven't ever heard about the Banana Massacre, please do a simple Google search.)
"One Hundred Years of Solitude" is not only one of the most intricate, well-written books I have ever read, but also it is an important contribution to South American history and literature.
I believe many North Americans do not know nearly enough about the incredible number of South American poets, writers and artists.
"One Hundred Years of Solitude" is a cyclical storm of history that will utterly consume you, enchant you and spit you out when it's over, leaving you desperate for more.
There is always something left to love, with "One Hundred Years of Solitude."