Soccer upset leaves OCCC team 0-1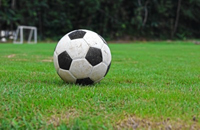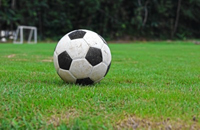 Phaitoon/
FreeDigitalPhotos.net
Poor communication led to the OCCC soccer team losing its first game of the season 5-3 to the Southwestern Oklahoma State University Bulldogs on March 11 in Weatherford.
The Bulldogs opened quickly with a goal scored against OCCC goalkeeper Sean Anderson. Not long after, during a corner kick, the Bulldogs scored again by way of a miscommunicated own-goal on a header by OCCC's Matt Anderson making it 2-0.
Player-coach K.B. Yeboah retaliated minutes later, with a little help from the wind blowing strong across the field, on a set piece goal from outside of the box just before the halftime break.
OCCC player Roberto Prado reminded his team that they were just down one goal during the break, and he was optimistic they could tie the game soon with hard work.
Attitudes were positive as the teams returned to the field, but the Bulldogs were relentless, knocking in a set piece goal early in the second half.
OCCC kept its hopes alive with a close range goal by Cameroonian student Lambe Inokeba minutes later.
With the score 3-2 in favor of the Bulldogs halfway through the second half, the back-and-forth game tilted in favor of SWOSU soon after Inokeba's goal.
The Bulldogs scored once again on a well-placed shot from just outside the penalty box, taking a 4-2 lead.
At that point OCCC changed to goalie David Dykes.
After a tough defensive stand for OCCC, the defense was trying to catch the Bulldog offense offside, but the SWOSU strikers scored again on a close range goal, making it 5-2.
In the waning minutes of the second half Yeboah was fouled hard in the midfield.
The free kick would eventually lead to the set-up for his second goal of the day, dribbling through the Bulldog defense to get a goal from inside the box. But it proved to be too little, too late.
The game ended shortly after, with a final score of 5-3 in favor of SWOSU.
It was a tough loss in the season opener for OCCC, but Dykes said he was still hopeful for future games.
"It was our first game to play together, and without a lot of practice I think it didn't go too bad," he said.
"We just need to communicate and get used to playing with one another."
Yeboah said that a few of the goals could have been prevented if player communication had been better. He attributed OCCC's loss to that breakdown.
The OCCC soccer club will be playing a game against East Central University some time in April. Follow the Pioneer for more details.
To contact Mitchell Richards, email onlineeditor@occc.edu.