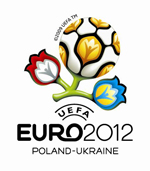 After Spain won the EUFA Euro Soccer Tournament July 1 with a 4-0 win over Italy sports fans have their eyes on soccer.
The tournament takes place every four years in the odd years in between the World Cup and features 16 nations from Europe in a nearly month-long tournament.
Many of the games were shown during the day on ESPN and broadcast online, making the games accessible to an American audience.
With the Oklahoma City Thunder making a deep run into the NBA Finals and overtaking the state with Thunder-mania, many Oklahomans are just now catching on to Euro 2012, with the finals that took place July 1.
Michael Doutey, an aspiring sports journalist, said he found himself watching many of the games.
Doutey said before the tournament started he wasn't a big fan of soccer, but fell in love with the intensity of the "world's game".
"Shootouts are one of my favorite parts of sports," Doutey said of the England versus Italy match on June 24.
Italy won the shootout 4-2 in the quarterfinals of the tournament.
Days later, on June 27, another shootout took place between Portugal and Spain in the semifinals, with Spain winning 4-2.
Doutey said he used to think soccer was boring and that maybe he would watch a little during the World Cup, another tournament that takes place every four years, but never got too excited about it.
"I'm really enjoying these games though," Doutey said.
The tournament was hosted by both the Ukraine and Poland.
Student Paul Lloyd said he watched Euro 2012, but is looking forward to watching the United States women play in the Olympics this summer.
"I love Alex Morgan," Lloyd said, speaking of the United States' striker.
Lloyd plays on two indoor soccer teams in his free time and tries to keep up with professional and international soccer as best he can.
"I'm usually pretty familiar with teams who are pretty good, like Italy, Germany and Spain, but I don't pick a favorite team or anything," Lloyd said.
Olympic soccer begins July 25. One game to be held in high anticipation will be the womens United States verses France game, as it is the first game of the Olympics in which the Americans will be playing.
The United States men failed to qualify for the 2012 Olympics.
To contact Mitchell Richards, email sportswriter@occc.edu.