Smoke free is a good decision for all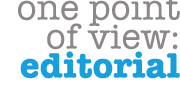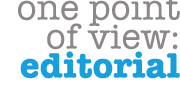 The OCCC Board of Regents voted June 21 in favor of a resolution that will make all college properties tobacco free.
Previously, college policy barred students, staff and visitors from smoking cigarettes within 25 feet of any campus entrance.
Had this policy been regularly enforced, perhaps the 25-foot rule would have been enough.
However, many smokers blissfully ignored posted signs about smoking from a safe distance. Few were disciplined for their actions, and nonsmokers had no choice but to soldier through smoke-filled pathways and doorways just to walk into the college.
Now, the right to smoke, chew or snort tobacco anywhere on campus will be taken away. It is unfortunate those who actually obeyed policies will be punished.
But students should not have to walk through smoke to get to their classes. As a community college, not every student at OCCC is a young adult who might be more accustomed to a smoke-filled environment.
Every day, people from all walks of life walk through campus doorways.
The smoke exposure at the entryways and along the walkways may be fleeting, but according to the U.S. Surgeon General, there is no such thing as a safe level of secondhand smoke exposure.
To someone who smokes, walking through a group of smokers probably isn't a big deal. But an asthmatic who suffers an attack due to a whiff of cigarette smoke would probably disagree.
The Regents should be applauded for making a decision that is not only wise, but one that will provide a healthier, happier environment for everyone who attends, works at or simply visits this campus.