Signed album covers on exhibit through March 27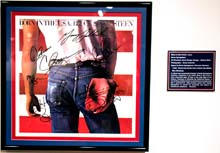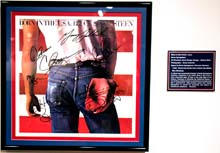 A new art exhibit on campus features 59 works consisting of signed album jackets and music memorabilia from 1923 to 2003. Cultural Programs Assistant Scott Tigert said the show,  "Tailored Jackets: Second Fitting," will run through Friday, March 27, in OCCC's Inasmuch Foundation Gallery.
All albums were lent by a private collector, Tigert said. The albums range from blues singers like Bessie Smith to punk legends like The Clash.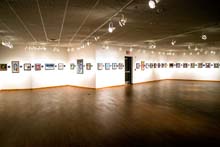 Most of the albums are signed by the band members and have been framed for display — thus the name "Tailored Jackets."
Visitors will be able to discover the artists, photographers and designers whose work make up the jackets, Tigert said.
Many people may remember a similar exhibit last semester that featured 55 signed albums, but Tigert said this is a whole new exhibit with completely different albums to appreciate and discover.
V
isitors also will be able to enter a contest to win a "tailored jacket" to display in their own home.
The item that's up for grabs is a poster of Bessie Smith featuring her 78 rpm recording of "Downhearted Blues," Tigert said.
The Inasmuch Foundation Gallery is open from 1 to 5 p.m. Monday through Friday, It is located next to the theater atrium in the Visual and Performing Arts Center.
Admission is free.
For more information, call the Cultural Programs office at 405-682-7576.
To contact Jamie Kisling, email onlineeditor@occc.edu