Shorter cafeteria hours leave some hungry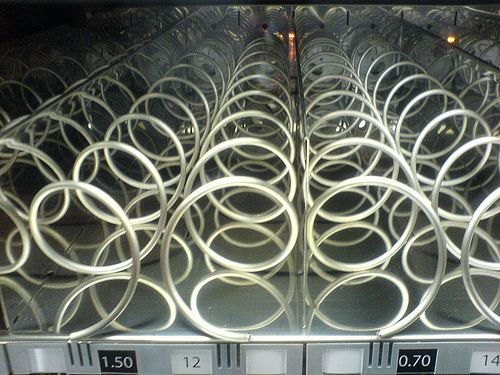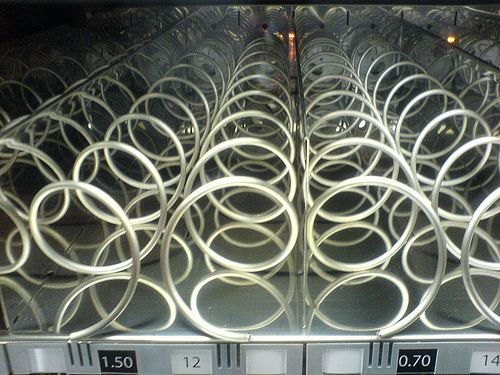 OCCC night students and staff say they are hungry and unhappy now that the college does not provide hot food service for them.
The cafeteria in the College Union closes at 4 p.m. Mondays through Thursdays and 2 p.m. Fridays.
The OCCC Coffee Shop closes at 2 p.m. Mondays through Fridays.
This forces students who have 5:30 p.m. classes or who take classes until 9 p.m. to remain hungry, bring their own food or eat out of the vending machines.
"It is annoying and gross, having to eat out of the vending machines when you are hungry," said Kim Gore, OCCC student.
Assistant Director of Finance Brenda Carpenter said the college offers 30 cold beverage machines and 16 snack machines, located on the first and second floor of each building.
Only one change machine is on the first floor of the Main Building by the main vending bank.
The college contracts with Carson's Catering & Food Concepts, which provides hot breakfast as early as 7:30 a.m, and lunch service. The company also staffs the coffee shop in the Main Building.
In the past, Carson's has remained open into the evening with little or no business, Carpenter said.
Carson's General Manager Corrine Aguilar said the cafeteria and coffee shop close early because they wouldn't generate enough revenue to stay open and serve students in extended hours.
Extended hours would require extra staffing, she said. And staying open late when students and staff aren't eating is an inefficient use of money which would mean higher food costs passed on to students, she said.
Student Darryll McAllister said he understands the change.
He said he wants the hot food service halted if it means students would see a spike in food prices because the cafeteria stayed open.
Students aren't being forced to go hungry or eat food poor in nutrition, Carpenter said.
"Although vending machine food does not constitute a meal as such, there are also healthy snacks available in the vending machines that could provide nourishment for our students during their evening classes," she said.
However, at least one second-floor vending machine — near the Main Building elevators — regularly sits mostly empty after 7 p.m. many days.
Students said being forced to eat chips and crackers from a machine shows they are not getting the same accommodations as daytime students.
Student Ashley Allen, 19, said she is annoyed the cafeteria serves all other meals except dinner.
"I should get the same opportunity the daytime students get," she said.
Most staff and students asked said they would be satisfied if the cafeteria would stay open at least until 5:30 p.m as they are coming from work and don't have time to stop at any of the fast food restaurants in the area on their way to class.
"It would be nice to have the cafeteria open until 6 p.m.," said John Brumfield, Student Computer Center technician.
Cafeteria and coffee shop hours extend in the fall semester.
To contact Chasadi C. Fails-Ortiz, email onlineeditor@occc.edu.