'Short Term 12' playfully humorous indie flick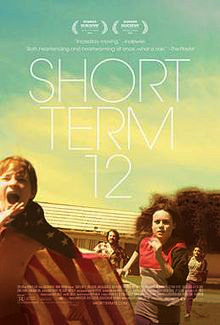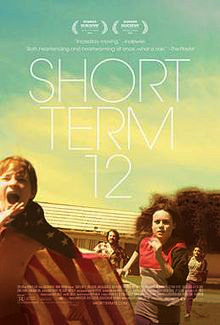 Last weekend, I examined myself  in the mirror and noticed something bizarre. I've somehow become a hipster.
The Mickey Mouse watch, the plaid shirts, the glasses, the beard — even my shoes were telling me that I have gone to the deepest levels of non-conformity.
I wanted to watch a movie, but it couldn't be any kind of movie. It had to be an obscure indie film. On Netflix, of course.
Indie films are very peculiar in their nature, but they're also peculiar in the way they captivate and intrigue me, then suddenly end in a horrible or unsatisfying way. It's like listening to a song build up to the climactic moment and then not deliver. There's usually nothing as unfulfilling as an indie film, but I've found one that has recently changed my mind on the genre.
"Short Term 12" has every indie cliché imaginable: the struggling love story between the main characters, Brie Larson and John Gallagher Jr., as well as empathetic moments for other people's horrible lives and, of course, a facility full of mentally unstable teenagers. Now as dramatic as this sounds, "Short Term 12" is actually pretty funny and heartwarming.
Brie Larson's and John Gallagher Jr.'s characters are the main focus of the movie — hanging in the unknowing limbo of each other's love while trying to help with the unstable teenager problems.
Before being able to fully help one certain teenager, Larson has to come to terms with herself and her own issues.
It isn't just the great cast that makes this film great; it is also the simplicity of the film.
Much like other indie films, the scenes only take place in a handful of different areas, though most scenes take place in one location. The simplicity of the story makes it easy to understand the complex issues the characters face.
Overall, the movie was very enjoyable. And from what I picked up, the moral of the story is to not be scared of love, and in order to understand other people, we must first try to understand ourselves.
The movie is sure to entertain most audiences who enjoy a playfully humorous drama.
Rating: A-