Shop around for best book buyback deals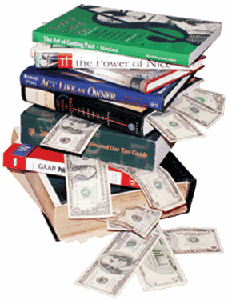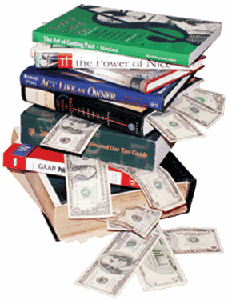 It's about that time again when students start thinking about turning their used textbooks into a little extra cash.
Many companies, both local and online, will pay for those books.
Bookstore Director Brenda Reinke said many students find OCCC's buyback to be convenient.
"It's on campus, it's fast, and we give you cash for your books," Reinke said. "We give students up to 50 percent for books, depending on the condition and if they will be used again by instructors.
"We generally buy back all books unless they are falling apart or have water damage."
Music major Jessica Johnson said she prefers to use the bookstore.
"I like selling my books back to the bookstore because I can just take them over as soon as I finish my last class of the semester," Johnson said.
Other students prefer to shop around.
Textbook Brokers, located just across the street from the OCCC campus at SW 74th and May, buys used textbooks as well.
Business major Joshua Harding said he uses Textbook Brokers not only for its convenience but also for its quality.
"I had to buy my history book new because there were no used copies available and a semester later, the (college) bookstore wouldn't buy it back. It was very frustrating.
"I saw Textbook Brokers across the street from campus and decided to check them out and they bought back the book OCCC wouldn't."
Selling books doesn't have to be limited to bookstores. Many websites such as www.half.com, www. chegg.com, and www.amazon.com all provide book-selling options.
Music major Alyssa Casey said amazon.com is the way to go.
"I prefer to buy my books from Amazon because I can buy them used for cheap, then sell them back later," Casey said. "Sometimes I get more money back than I paid for them."
For those wanting to sell back books on campus, the OCCC bookstore will host book buyback Dec. 10 through 17. Reinke said students who don't want to wait until book buyback to sell their textbooks can bring them in now, providing they won't need them any longer.
"We buy books daily for those who don't want to wait until the end of the semester," Reinke said. "The only disadvantage is you may not get as much money as waiting until the buyback because we aren't sure what books instructors will use for the next semester."
Textbook Brokers also buys books on a daily basis.
For questions or more information about selling books, contact the OCCC Bookstore at 405-682-7510 or visit Textbook Brokers at www.textbookbrokers. com/buy-back-program.
For online book buyback programs, Google the phrase "textbook buyback."
To contact Erin Peden, email staffwriter1@occc.edu.