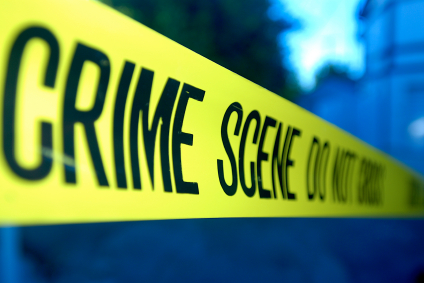 OCCC Campus Police and the Emergency Planning and Risk Management Department conducted a shelter-in-place drill at 10:40 a.m. on Nov. 30 to gauge the college's ability to respond to a threat or disturbance.
A situation was set up for a suspicious character to enter the building just before the drill began. Campus police and security officers, aided by hallway cameras, worked to find and apprehend the person of interest.
It took officers seven minutes to catch up to the suspect in the staircase outside of the Math Lab in the Science, Engineering and Mathematics Center.
The intruder was a white male that wore a red hoodie and jeans with a guitar strapped to his back. He was seen on camera entering through the Arts and Humanities Department, walking by Carson's, entering the stairs behind the bookstore, and walking on the second floor when officers got their first in-person visual.
Campus Police Chief James Fitzpatrick said the drill went real well.
"I didn't see a soul out there, so that's good," he said. "I think everybody cooperated very well. I'm very impressed with the student body, faculty, and other employees."
Fitzpatrick said there is always room for improvement.
"We're still working on the interoperability of our warning systems. We keep working to make it better."