Sechrist to give graduates send-off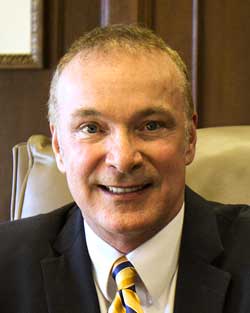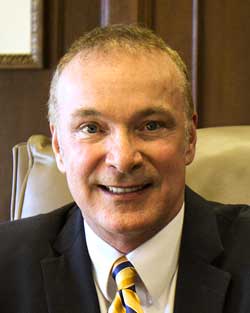 President Paul Sechrist
The traditional words of congratulations and best wishes for OCCC's graduating class may also be parting words for a man who has dedicated himself to leading the college in its mission for almost a decade.
However, OCCC's President Paul Sechrist, who in October 2014 announced he would retire this summer, said he doesn't see this speech as a goodbye.
As keynote speaker, Sechrist will take the stage to give his last formal address to graduating students at 7:30 p.m. Friday, May 8, at the Cox Business Services Convention Center in Oklahoma City during the OCCC commencement.
"I consider this speech another opportunity — my last as president — to once again remind everyone of the mission of OCCC, to empower our students to achieve," he said.
Sechrist said he has always taken great pride in having the opportunity to address OCCC's graduates.
"Commencement is the primary celebration of students reaching an important and life-changing milestone; having a college degree," he said.
Sechrist said things have come full circle for him as the ceremony's keynote speaker.
"When I was first appointed president, instead of a separate investiture ceremony, it was decided to include a simple and brief installation ceremony as part of my first commencement as president," he said. "Following the installation ceremony, I was asked to give the commencement address.
"So with this year's commencement being my last as president, having me give the keynote address means a great deal to me personally. I am deeply honored by the opportunity.
"Like the speech given in my first year as president, it will focus on the graduates and their moment of celebration," Sechrist said of the speech.
"I plan to offer comments of congratulations, commend them for their hard work and accomplishments, and offer some advice based on my own experience that may help them continue to be successful and happy in life."
And although the night's ceremony will be Sechrist's final formal address to OCCC's grads, he said he wants the focus to remain on the students, their achievement and their futures.
"I want to make sure that the evening is not about a president who is retiring," he said, "but about the OCCC students who are graduating."
For more information about the Commencement ceremony or to watch the ceremony live, visit www.occc.edu/graduation.
To contact Jorge Krzyzaniak, email seniorwriter@occc.edu