Scholarship program assists future students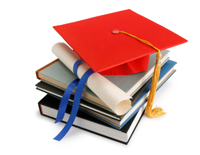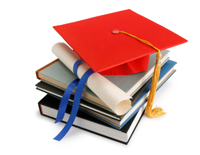 Going to college is an achievable dream for every graduating senior in the Oklahoma City and Western Heights public school system, thanks to the OKC-Go Scholarship program at OCCC.
But students have to take the first step and apply, said Lauren McElroy-Walls, the admission adviser at OCCC who works with the program.
About 300 freshmen on campus are attending OCCC as part of the OKC-Go Scholarship Program, said McElroy-Walls.
Students must graduate from Oklahoma City public schools or Western Heights public schools to qualify, said McElroy-Walls. The OKC-Go program is designed to remove some of the financial barriers that might limit a student's ability to succeed in college.
"The response to OKC-Go scholarships has been awesome," she said.
McElroy-Walls also said they have four OCCC recruiters that go to different high schools in the two districts to make students aware of their choices. Recruiters do a PowerPoint presentation to the high school students explaining in depth what OKC-GO scholarships are all about.
Also, they leave applications for students that are interested to apply, so they can have easy access. McElroy-Walls said the scholarship doesn't have a deadline as long as the student is enrolled by fall or spring following their high school graduation.
Students also may apply for financial aid and still be eligible for Go scholarships.
Once the students have begun taking classes at OCCC, McElroy-Walls said she would like for every Go scholar to come speak with an admission adviser before transferring to another college or dropping classes to make sure they are aware of their choices.
McElroy-Walls also wants to make sure students fully understand the scholarship guidelines. Students have to be enrolled in at least six credit hours to qualify for an OKC-Go scholarship.
She suggests that if students would like to transfer to a four-year college, they should at least fully use their OKC-Go scholarship, so they can have their associate degree to transfer.
If a student skips a semester for any reason, that student will not be eligible for the OKC-Go scholarship anymore.
McElroy-Walls also said that OCCC has other scholarship programs to refer students to that don't qualify for OKC-Go scholarships. Education is the key to success, she said.
For any questions about OKC-Go scholarships or other scholarship programs, contact McElroy-Walls through email at lmwalls@occc.edu or by phone at 405-682-7530.
To contact Lyric Jackson, email onlineeditor@occc.edu.