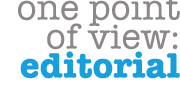 Oklahoma Senate Bill 858 is a bill intended to allow citizens to conceal weapons on college campuses.
Although advocates say the bill will allow concealed carry on college campuses but not inside classrooms, SB 858 raises more questions than it answers.
A study compiled by John Wood of Rose State College found in the U.S., from May 2007 to the present, concealed permit holders in the U.S have killed at least 282 individuals, nine of which were law officers.
The study found that weapon-trained officers hit their targets less than 20 percent of the time.
What is the possibility of this happening on OCCC's campus in the case of another event like the February 2010 shooting incident on campus or the campus classroom attack last September which allegedly occurred after a student felt he was being constantly teased?
What if a student or professor felt the need to fire in self-defense or anger? What if one of these lone-wolf Jared Loughner types felt the need to take out their frustrations on a classroom, professor or employees with a firearm?
What if an officer from Safety and Security fired when arriving on the scene at a student with a firearm?
Another point to consider is member of the U.S. military officers are not allowed to bring firearms into their own homes while living in base quarters. Military has to check and submit all weapons into a cabinet for keeping. Members of the military must check all their weapons into a cabinet for safekeeping.
If this practice is good enough for our own military, why shouldn't it be for colleges? Are we going to put a gun cabinet on each floor of every department with security to staff it? The cost of additional security in the time of a budget shortfall due to lack of state appropriations is simply impractical.
Do not mistake this editorial as a rant against the Second Amendment.
There will always be weapons in American society, for better or for worse. There will always be a Second Amendment in the United States so long as there are lobbyists who are there to protect it.
However, we live in a society where citizens have other means to protect themselves such as pepper spray and martial arts self-defense classes.
What does this bill say about the safety and security of modern society where one feels they must resort to conceal a firearm on their hip reminiscent of the days of the 1800s in the Wild Wild West. What does it say about where we are at as a society where one feels the need to carry a firearm to feel safe on college campuses?